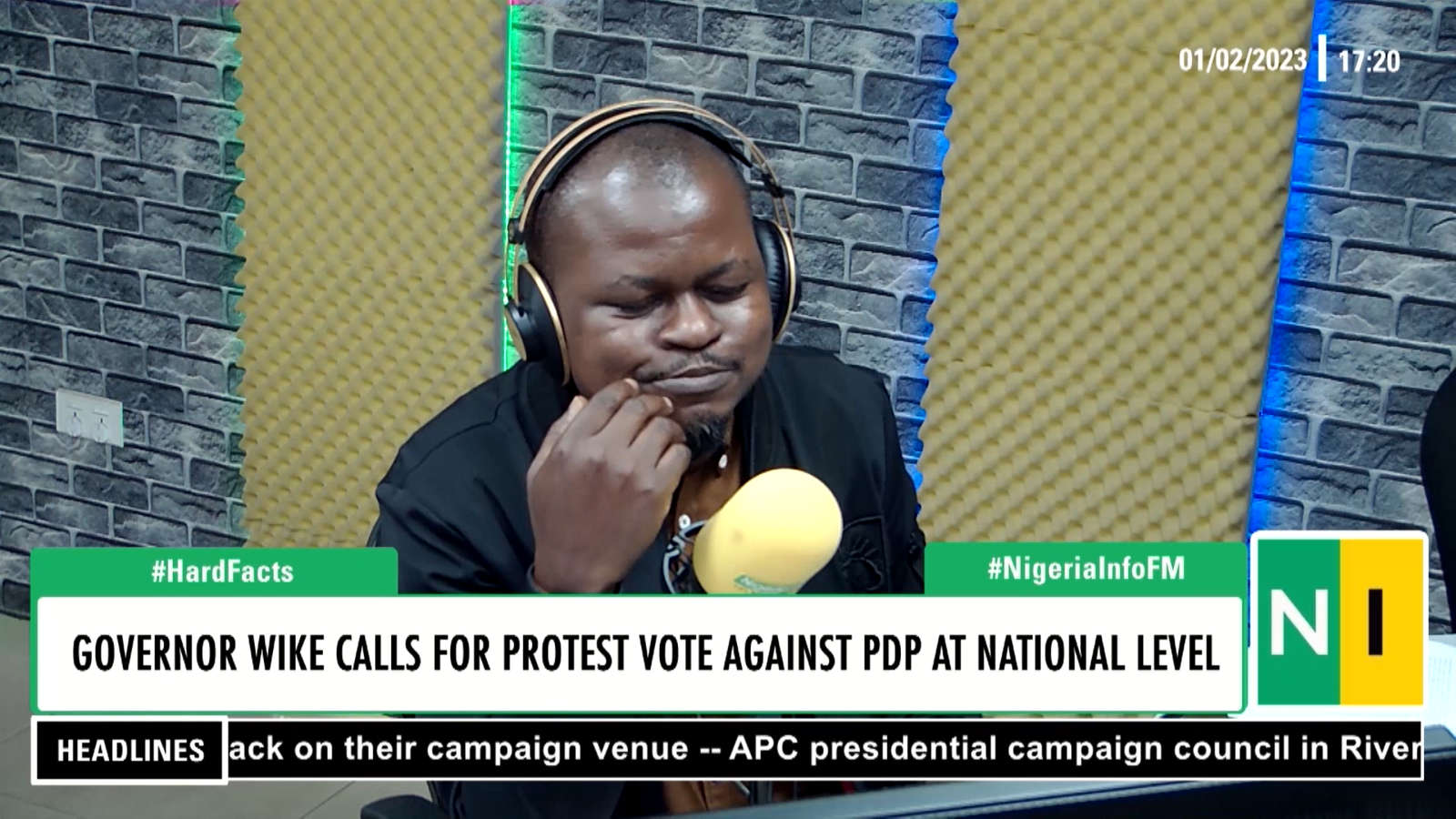 Callers on Nigeria Info Hard Facts have shared their thoughts on the Rivers State governor's recent call for protest votes against the PDP Presidential candidate, Atiku Abubakar.

Governor Nyesom Wike had called for a protest vote against the PDP at the national level, a day after promising to hit back at the National Working Committee of the PDP for taking over the state chapter of the party's instituted lawsuits against some opposition parties.
The Governor at a campaign in Ahoada West Local Government Area said the people should use their Permanent Voter Cards, PVCs, to "pepper" the national leadership of the party for abandoning them during the 2022 flooding.
Some callers reacted to this after Dayo Elusakin had asked if the Governor's call is 'anti-party', and what the reaction of the party's national leadership should be.
A caller said the governor has said "worse things" than call for a protest vote against the Presidential candidate of his party. He believes the Governor is "just peddling softly."
Another caller believes the Governor's call does not constitute anti-party activities because it was not the PDP in the state that officially made the call.
"He didn't do it on behalf of PDP. Wike is speaking for himself," she said.
Watch the video below for more: