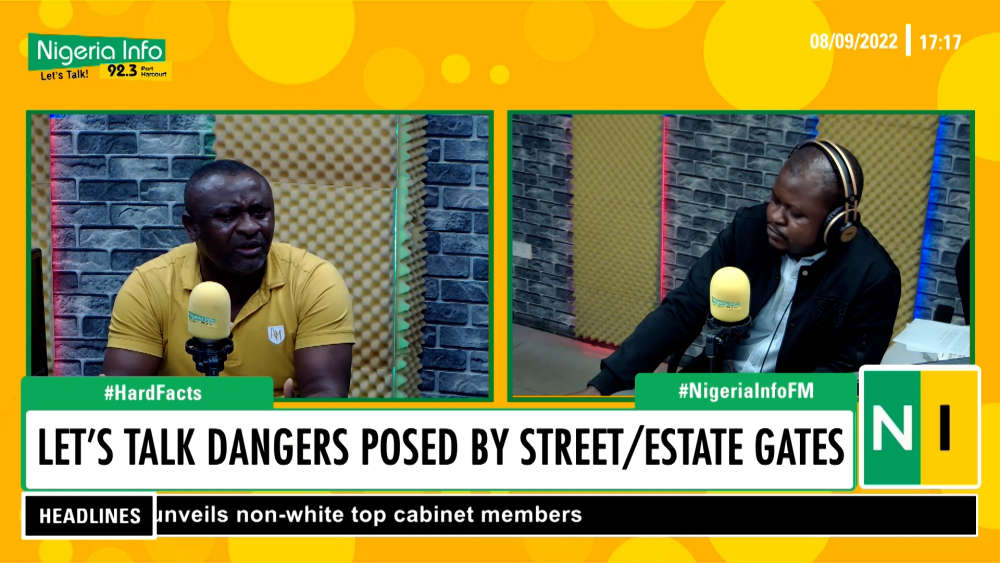 The Director of Operations, Neighbourhood Watch, Rivers State, Mathew Iheanyi, has taken a swipe at the dangers posed by street and estate gates.
Iheanyi who spoke as a guest on Nigeria Info's Hard Facts condemned the proliferation of these gates in parts of Port Harcourt.
He noted that though streets and estates gates are mostly erected for security purposes, regular streets leading to major routes are not meant to have gates.
This, he explained could hinder easy access in case of an emergency.
Also, he faulted the number of security personnel employed to guard some of these gates as well as proper documentation of their bio-data by relevant authorities.
"Sometimes in those streets, it is only two people guarding the whole estate'' he said.
Iheanyi added that lack of regulation and government supervision has encouraged this act by occupants and estate developers.

He shares more in this video: