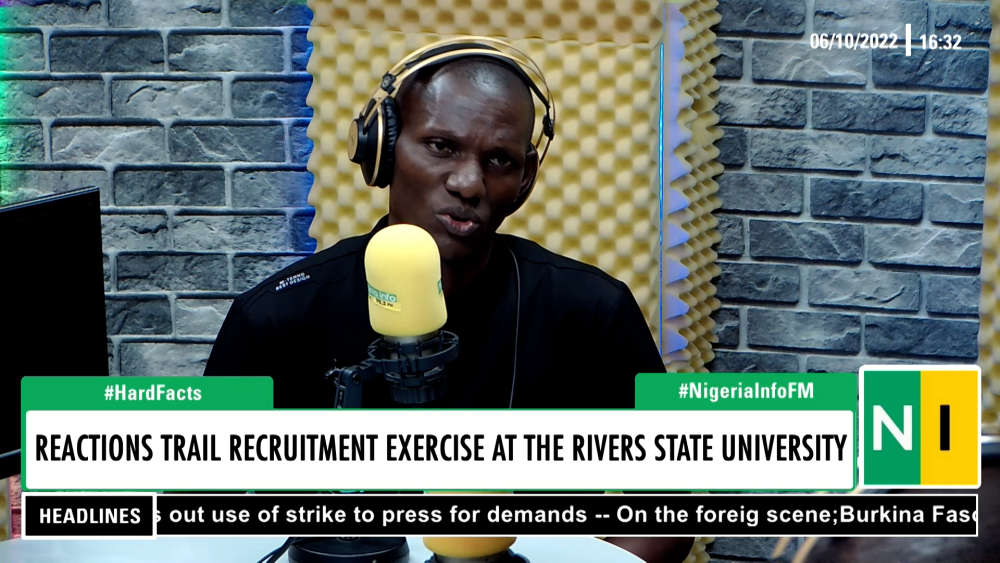 The Rivers State Civil Society Organisation, RIVCSO has described a statement from the Rivers State University refuting an online publication allegedly from the university management as an "Afterthought" and "damage control".
The spokesperson of the organisation, Solomon Lenu made the statement on Nigeria Info's Hard Facts with Dayo Elusakin as he reacted to the statement.
A document said to be a list of candidates shortlisted for employment into the University had gone viral on social media, drawing condemnation from many residents including the Rivers State Civil Society Organisation.
The university is accused of shortlisting only applicants from Obi/Akpor Local Government Area, the local government of the Rivers State Governor, Nyesom Wike.
Lenu also alleged that some university staff suspected to have leaked the list are being penalised.
He also claimed those shortlisted were invited to an enclosed space and made to flip through the employment list one after another, under close supervision in the office of the Vice-Chancellor in order to prevent them from taking photos.
See video: