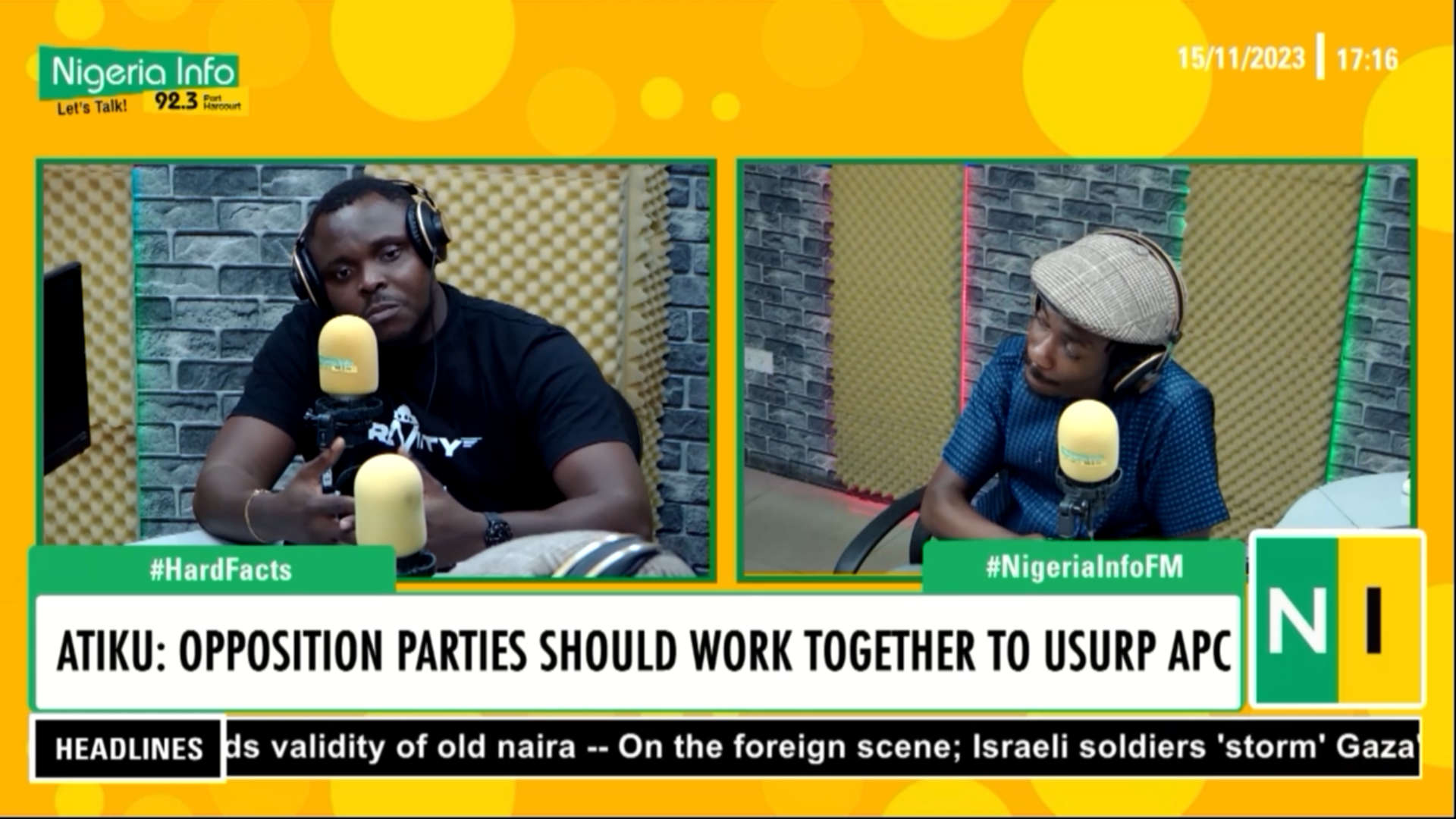 Former Nigerian Vice President and the PDP's presidential candidate in the 2023 election, Atiku Abubakar, recently called upon opposition parties to join forces in a strategic endeavour to challenge the dominance of the All Progressives Congress (APC) and safeguard Nigeria's future.
Abubakar's proposal sparked discussions about a potential merger among opposition parties, a notion that Labour Party presidential candidate Peter Obi has doused.
Echoing Obi's stance, Gogo Wellington, the publicity secretary of the Labour Party in Rivers State, indicated in an interview on Nigeria Info FM the need for opposition parties to cultivate a shared ideology before a merger can be considered, and that such a move, if possible, should extend beyond a tactical manoeuvre against the ruling party or a mere strategy to defeat a common opponent.
"When you have the PDP and you have the Labour Party, there's an ideological gap between both parties," he said.
Wellington also explained that for the time being, a merger is not an immediate priority and the timing is not right. He noted that the Labour Party is currently undergoing a period of healing and self-reflection following the recent electoral process.
"This is a time for unity, this is a time for healing," he said.
Watch here: