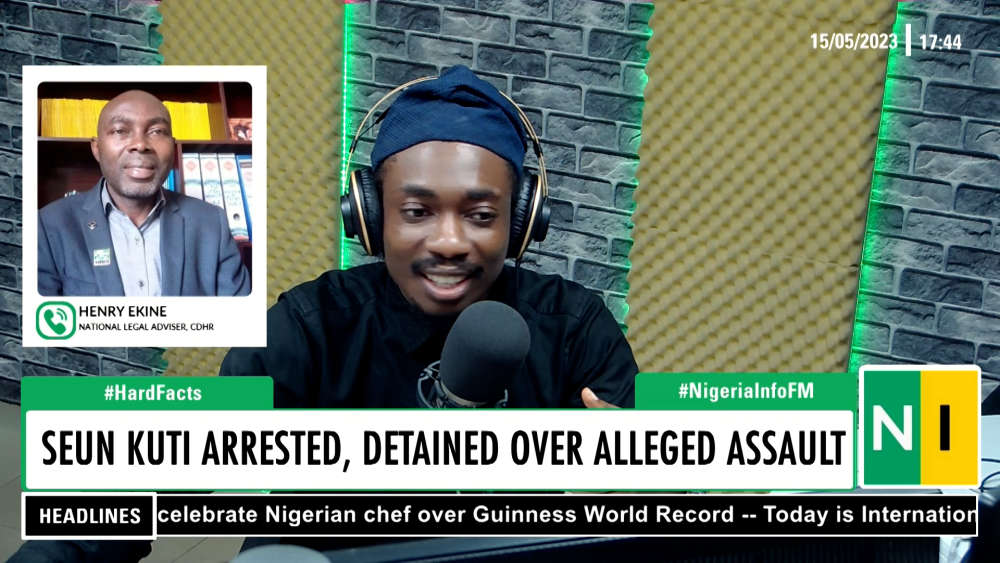 In Nigeria, assault is a criminal offence, irrespective of the persons involved. This means that anyone who assaults a police officer, soldier, or any other uniformed personnel can be charged with assault, just like anyone who assaults a civilian.
Human rights lawyer Henry Ekine explained this in reaction to Afrobeats musician Seun Kuti's recent assault on a police officer. Kuti, in a 12-second video clip that went viral on May 13, 2023, had assaulted a policeman on the Third Mainland Bridge in Lagos State.
Ekine who was a guest on Nigeria Info's Hard Facts with Kalada Batubo said, "Assault of any kind and by anybody is a criminal offence."
He also explained that a state agent carrying out their "legitimate duty" is not to be obstructed in respect for their uniforms or the fact that they bear "the coat of arms which is a symbol of the country."
Barrister Ekine further noted that respect for the uniform should not be an excuse or justification for officers to indulge in crime.
Watch here: