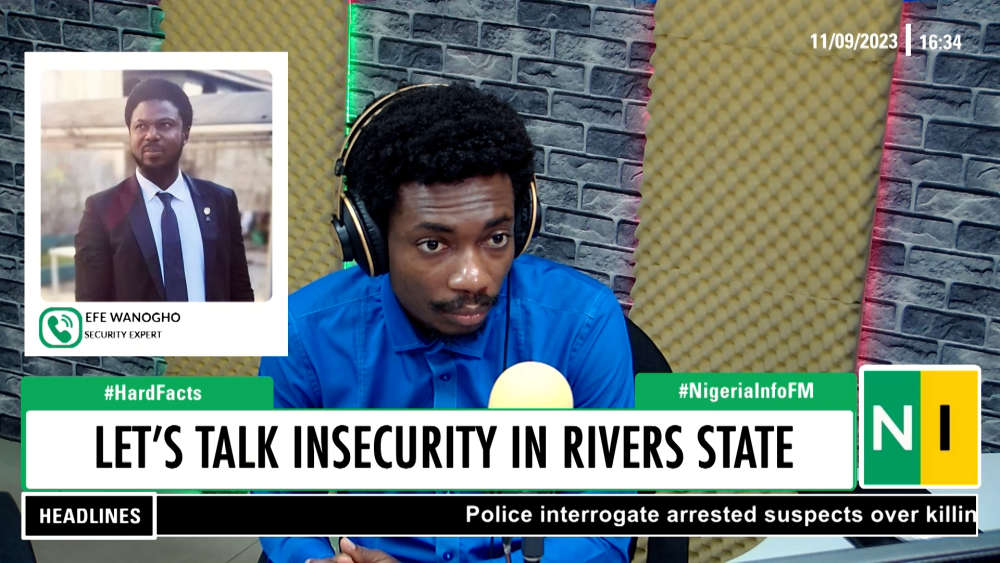 Following the recent killing of a Divisional Police Officer in charge of Ahoada Division in Rivers State, SP Bako Angbashim, security analyst Efe Wanogho has highlighted factors responsible for criminality in some states in Nigeria.
He told Kalada Batubo on Nigeria Info's Hard Facts that some major factors that are incentives to crime include incompetence within the security architecture, the criminal justice system, and the reward system in the Nigerian society.
According to Wanogho, the current emphasis on having more armed personnel on the streets as a security measure is misguided.
"The emphasis now, like I'd like to say, is AK-47 security," he said.
He argues that this approach is, in fact, indicative of insecurity rather than the desired safety. He adds that the focus should be on intelligence gathering and addressing the root causes of insecurity.
In a bold statement, the security analyst also queried the concept of security votes in Nigeria, calling it "an aberration" in the country's security landscape.
Watch here: