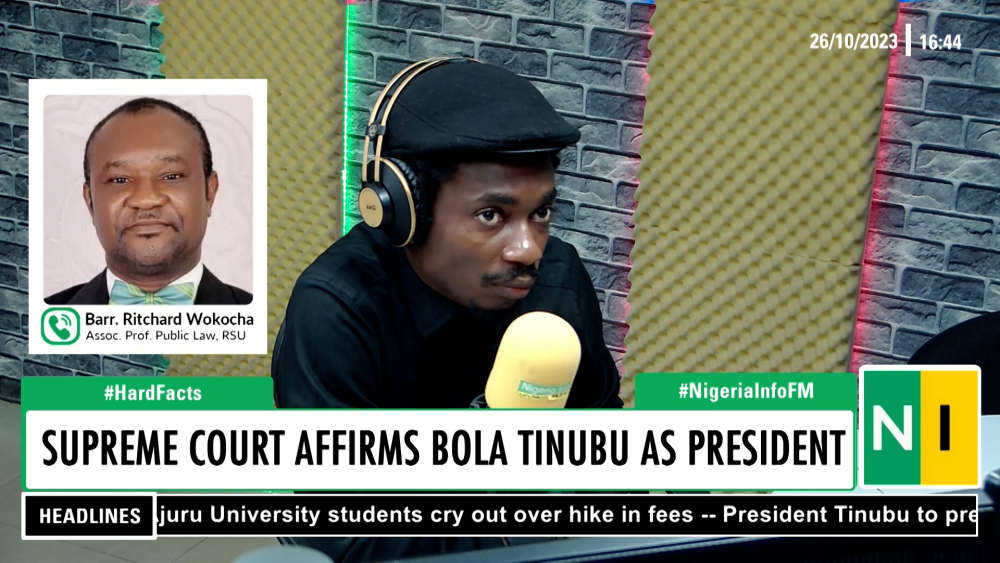 Constitutional lawyer Professor Ritchard Wokocha has said the Supreme Court's judgement affirming Bola Tinubu as President of Nigeria did not come as a surprise to him.
He explained on Nigeria Info's Hard Facts that he expected parties challenging President Tinubu's emergence to put more effort into substantiating their claims, such as those regarding ballots that were purportedly stolen.
"I expected them to devote energy to proving the allegation of stolen votes," he said.
The Professor of Law also stated that the evidence sourced by the Peoples Democratic Party (PDP) and presented to the Supreme Court could still "come handy to them" in the 2027 presidential election. He explained that if they are able to learn from their mistakes and present their case more effectively in the future, they may still be able to prove their case.
"It's not the end of the road," he noted.
Watch here: