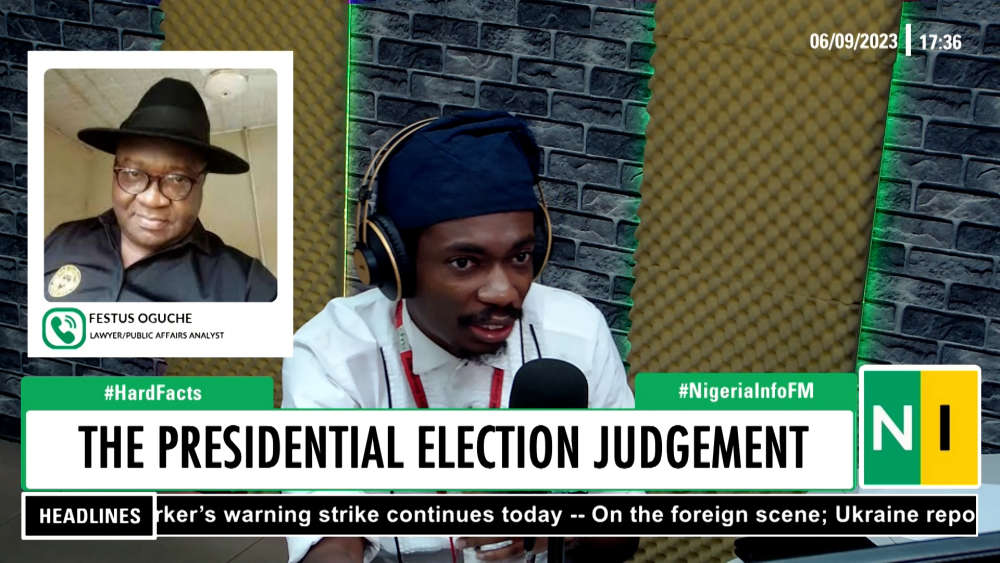 Legal expert and public affairs analyst, Festus Oguche, has expressed dissatisfaction with the Presidential Election Petition Court's (PEPC) decision on the issue of 25 per cent votes in the Federal Capital Territory (FCT).
The presidential election petition tribunal ruled that the FCT does not have a special status, and thus, 25 per cent of its votes are not compulsory for a candidate to win the presidency.
Oguche, who spoke on high points of the tribunal's judgement on Nigeria Info's Hard Facts, said he was not "really comfortable with the decision of the court in that particular area."
He called attention to the ambiguity surrounding the provision in the constitution and highlighted the need for clarity in future electoral processes.
"The word 'and' is placed ambiguously there and it's deliberate...it should have used the word 'or'," he argued.
Oguche firmly believes that the Supreme Court will be instrumental in providing much-needed clarity on the contentious issue and ensuring that what the Constitution says is interpreted better.
Watch here: