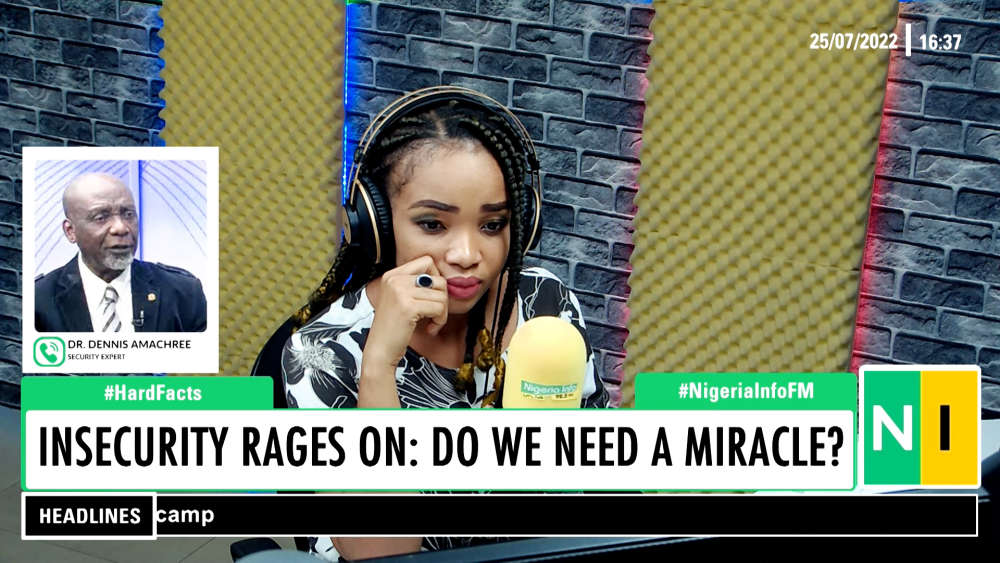 Security Expert, Dennis Amachree has asked the Federal Government to be on a red alert following a recent threat to kidnap President Muhammadu Buhari and Kaduna state Governor, Nasir El-rufai in a video released by the Islamic State of West-African Province, ISWAP, a terrorist group.
He said there will be attempts by the terrorists to execute this threat but these attempts can be repelled by the security operatives if they are vigilant. The Security Expert stated that such threats should challenge the security forces to redouble their efforts in the fight against insecurity.
Analysing Nigeria's security challenge on Nigeria Info's Hard Facts, Amachree noted that these terrorist groups causing mayhem in the nation have become emboldened because the security agencies have failed to scare them.
On victims of the Kaduna-Abuja train attack still held hostage by the terrorists, the security expert urged the government to seek help from foreign mercenaries stressing that such rescue operation requires special weapons and tactics.
He concluded that the continuous attacks and demands for ransoms will continue until insecurity is tackled head-on.
See video: