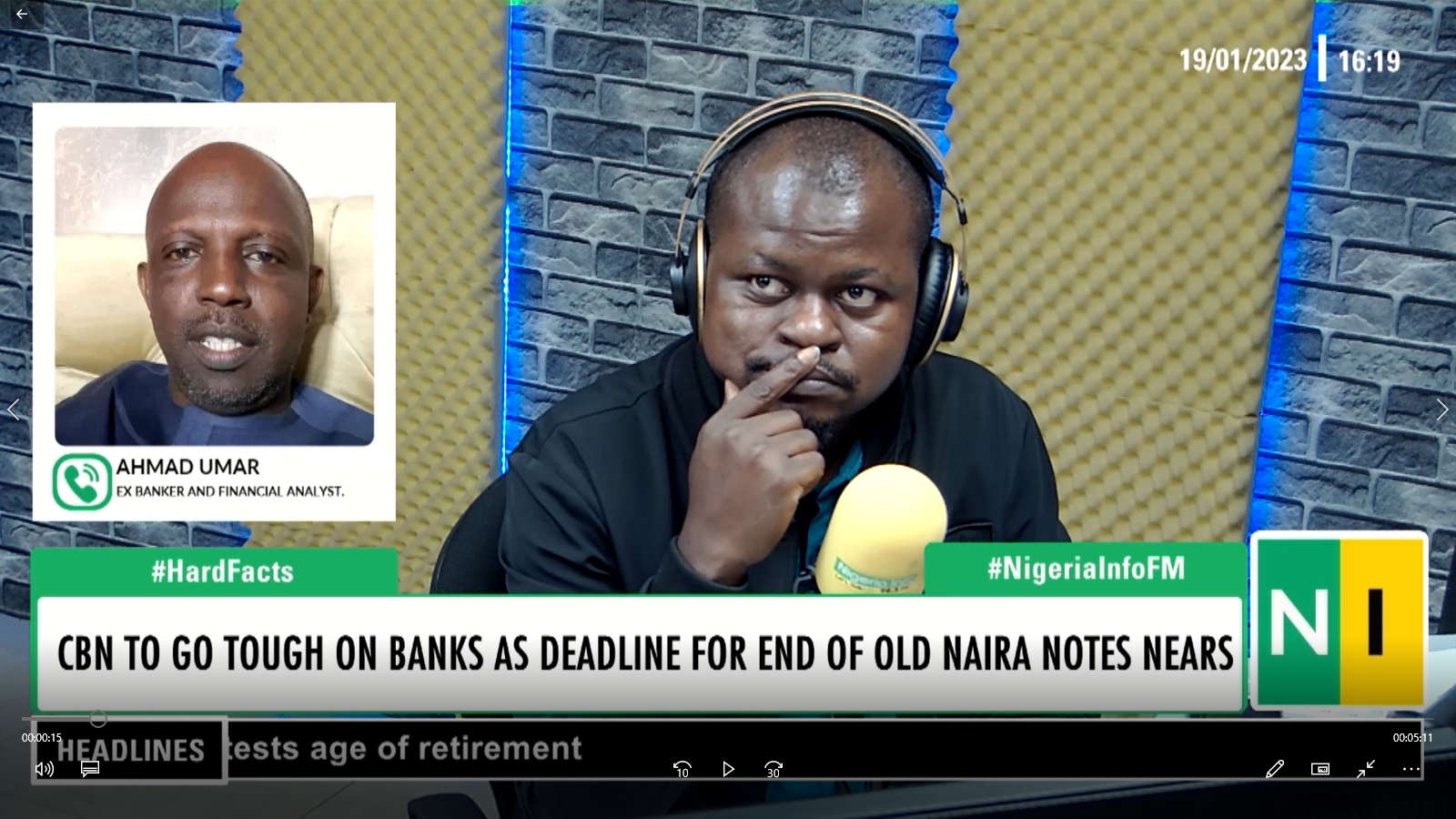 Financial Analyst, Ahmad Umar, has faulted the Central Bank of Nigeria for not ensuring the new series of the N200, N500, and N1000 notes are in wide circulation.
"The people responsible for circulating these new naira notes have actually not done a good job," Umar, who is a former banker, told Dayo Elusakin on Nigeria Info's Hard Facts.
He also alleged that the banks may be "deliberately hoarding" the notes or they are not enough in circulation.
"There might be multiple reasons. Maybe the currency is not enough in supply or the banks are deliberately hoarding it," he said.
Umar further countered arguments that the level of circulation of the new notes may be to encourage a cashless economy.
"That's not a strategy. That can't be sustainable because you still have, like I told you earlier, you still have a good number of persons that are outside the banking window," he stressed.
A caller, who joined the conversation, suggested that the CBN have a desk in every bank to monitor the distribution of the new Naira notes so they "don't bamboozle Nigerians."
Watch here: