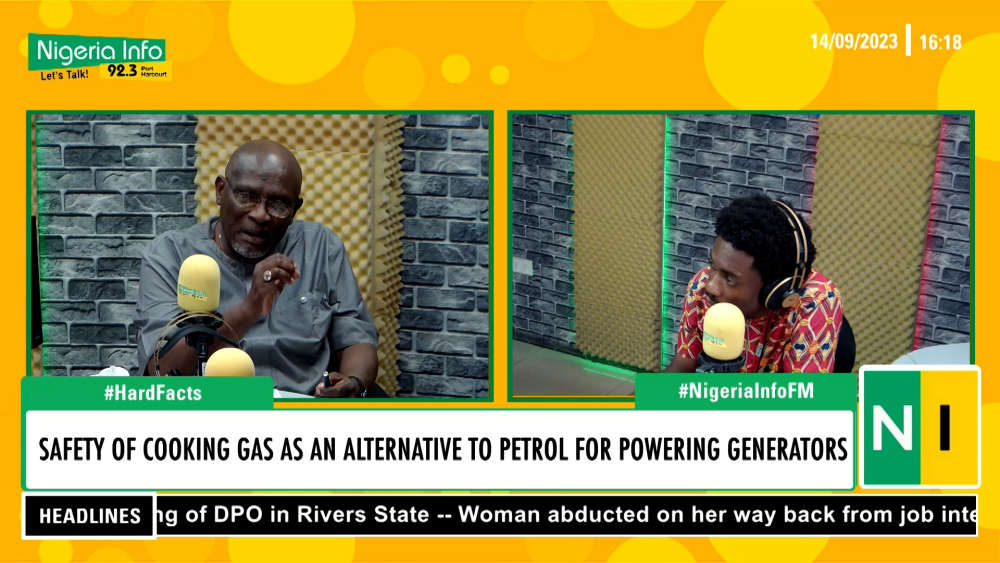 Nigerians are ingenious people, but using cooking gas to power generators is not the right thing to do, according to oil and gas expert Tony Nwalia.
Nwalia, in an interview with Kalada Batubo on Nigeria Info's Hard Facts, explained that liquefied petroleum gas (LPG) is highly flammable and can easily ignite, even with a small spark and its invisible nature makes it a dangerous fuel to use in generators.
"In terms of gas, you don't see it," he said, highlighting the challenge of detecting leaks or potential hazards.
Nwalia also warned that cooking gas cylinders are not designed to be used with even cars, not to mention generators. He also gave some insights about gas leaks, revealing that the "rotten egg-like" smell associated with LPG is a deliberate stench added to the gas for detecting leaks.
While the odour can be unpleasant, he says it plays a crucial role in alerting individuals to potential dangers, urging them to take immediate action in case of a leak.
Watch here: