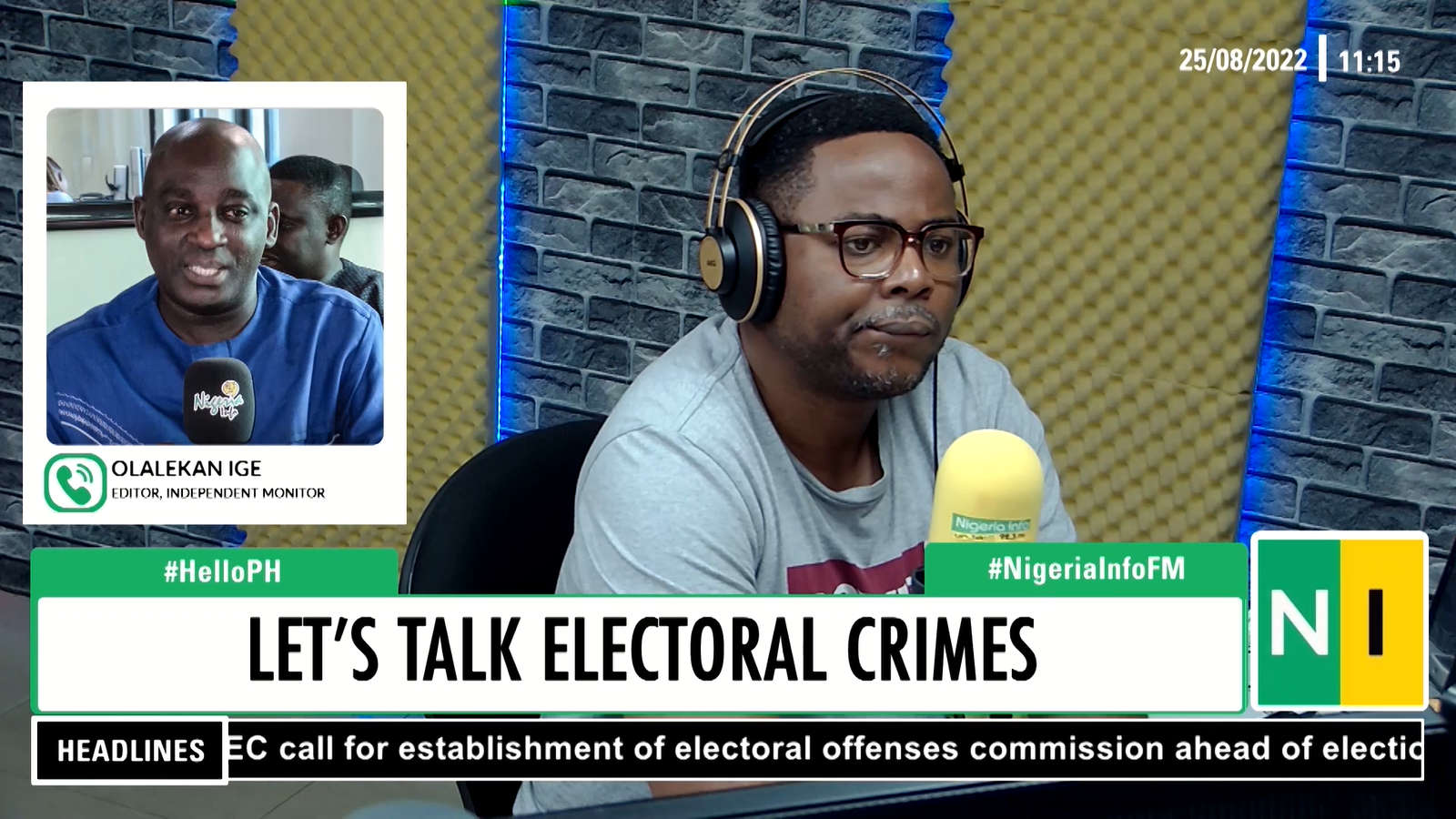 Public affairs analyst, Olalekan Ige, has backed calls for the creation of a commission to handle electoral offences.
Mr Ige who was a guest on Nigeria Info FM's Hello Port Harcourt, told Jude Omamegbe that the absence of a "specialised" agency for electoral crimes encourages "impunity" and delays the trial of persons who have been charged for committing such crimes.
"INEC as presently constituted may not even have the sufficient manpower, the sufficient resources to prosecute," he argued.
Recall that the Independent National Electoral Commission is advocating for the establishment of a national electoral offences commission ahead of the general election to ensure those who break election guidelines are punished.
Watch more of the points he highlighted in the video below: