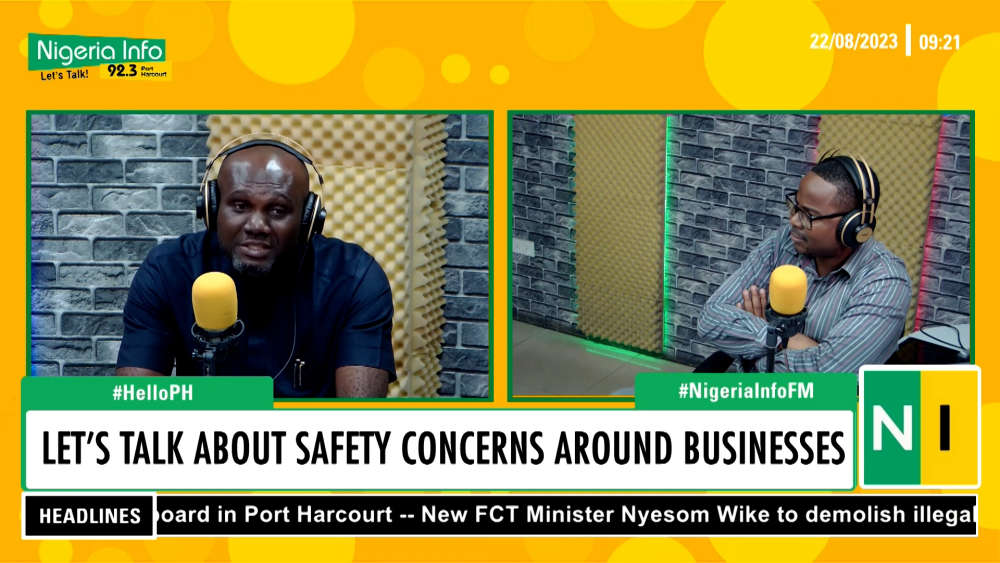 The Rivers State Signage & Advertisement Agency, RISAA, says no approval was given to install signage at Rumuosi axis, near the Obirikwere flyover, East-West Road, Port Harcourt, where nine persons were electrocuted after the metal frames of the signage, they were about to erect touched a high-tension wire.
RISAA Supervisor, Okechukwu Stanley Edenkwo made the statement on Nigeria Info's Hello Port Harcourt.
Five men died yesterday, from electrocution while four others were hospitalised. They were mostly welders contacted to mount a billboard for a Church.
Okechukwu also revealed the agency did not receive any application from the church for the installation of the said structure. He explained that the safety standards of RISAA mandate one staff of the agency to be physically present at the point of installing a billboard after an application has been approved by RISAA.
Okechukwu condemned individuals who violate the agency's procedures for erecting structures, noting that illegal structures are removed periodically after issuing notice to offenders, however, the agency often faces resistance from some communities.
The RISAA Supervisor, further clarified that the agency runs a 'No-Cash Policy' in its application and payment processes for the approval of billboard erection.
See video: