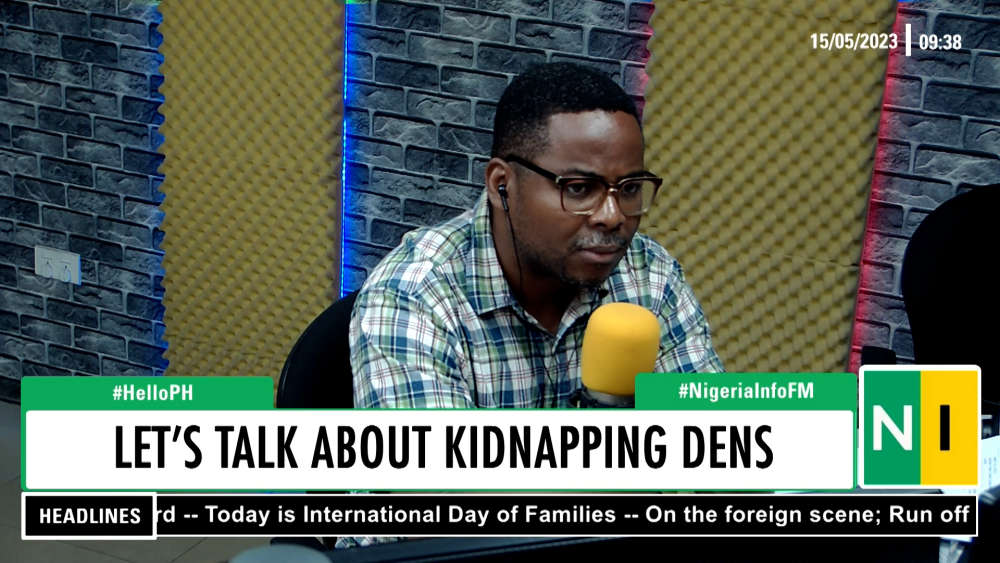 A caller on Nigeria Info's Hello Port Harcourt has blamed community leaders for rising cases of kidnapping in Igbo- Etche community in Rivers State.
Recounting his kidnap experience in the community, he revealed that the kidnappers rely on a sophisticated intelligence network mostly comprised of community members.
He added that this information is used to track the activities of potential victims and relatives of victims asked to pay a ransom.
Speaking further, he urged the government and community leaders to live up to their responsibility.
See video: