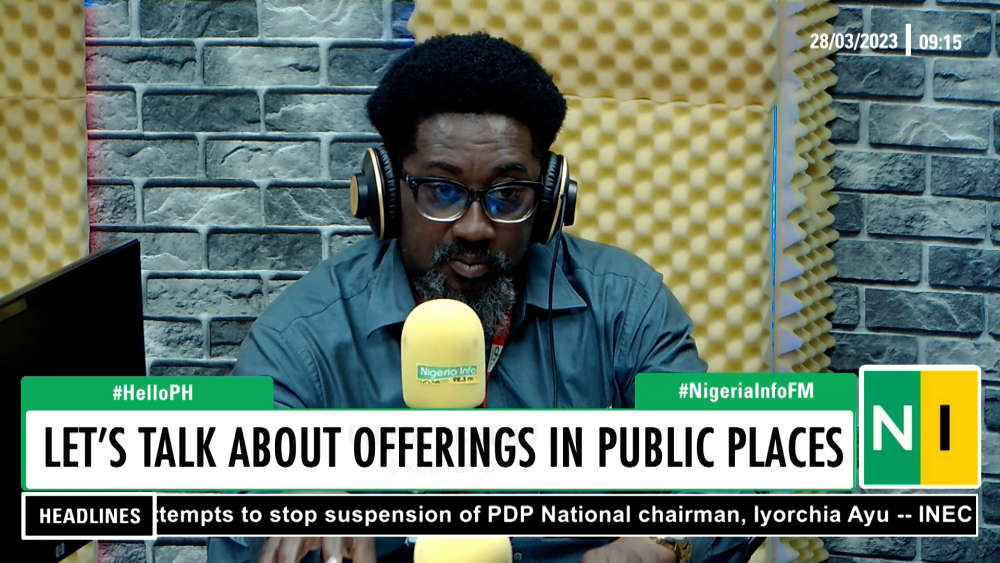 The dumping of open sacrifices in some public places in parts of Port Harcourt is slowly becoming a norm.
A regular practice by some traditionalists, who believe in supernatural powers. These sacrifices are most times offered for protection, cleansing, divination, etc.
But; does this traditional practice constitute loitering of the environment? Do they have any effects on passersby, as well as the community?
The Programs Manager, Wazobia FM Port Harcourt, China Acheru who featured as a guest on Nigeria Info's Hello Port Harcourt explains that this practice is an integral part of the African identity that has long existed before the advent of civilization and Christianity.
Though widely condemned as fetish, China believes there's nothing wrong with such action; because it is another medium of communicating with God.
A caller who joined in on the conversation also lauded the practice adding that traditional worshipping should be combined with Christianity and other religions instead of being abandoned for modernization.
Meanwhile, another caller slightly objects saying the traditional worship system should evolve with time and such offerings should be relegated to the villages only and not the city.
"It will be an eyesore moving around the streets and seeing sacrifices on our junction," he said.
See video: