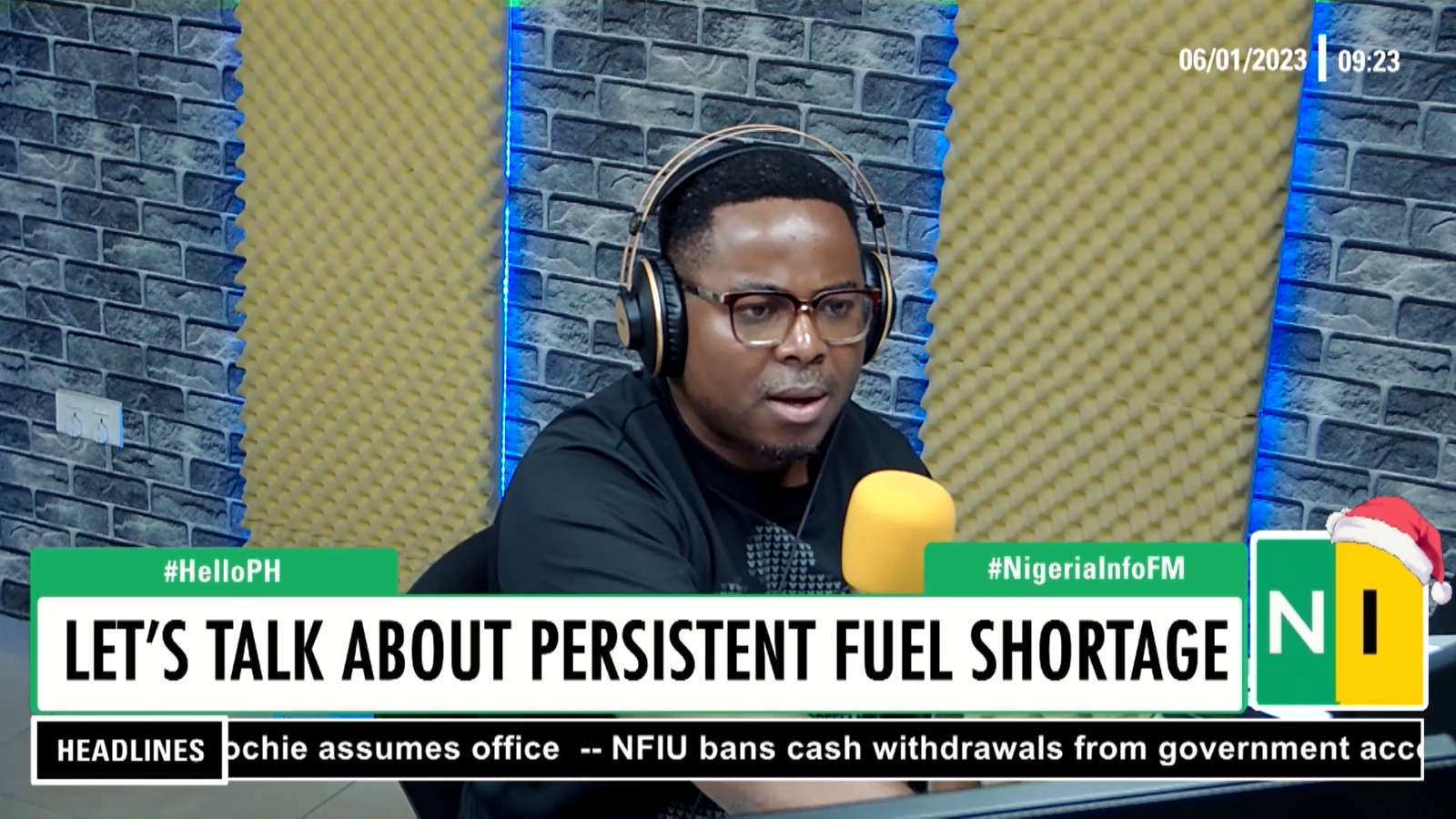 The Group Managing Director of NNPC, Mene Kyari, had on Thursday said there is no petrol scarcity at the depots, saying the current scarcity of petrol in some parts of the country is due to the price difference in some states which has affected the distribution of the product. 
This led to Jude Omamegbe asking callers on Nigeria Info's Hello Port Harcourt, if the government needs to wade in and speak to Nigerians about the reason for the price differences and lingering petrol scarcity, especially in Rivers State.
While one caller believes the government should address Nigerians, calling the situation an emergency, another said the scarcity is artificial and those responsible should be prosecuted.
Watch here: