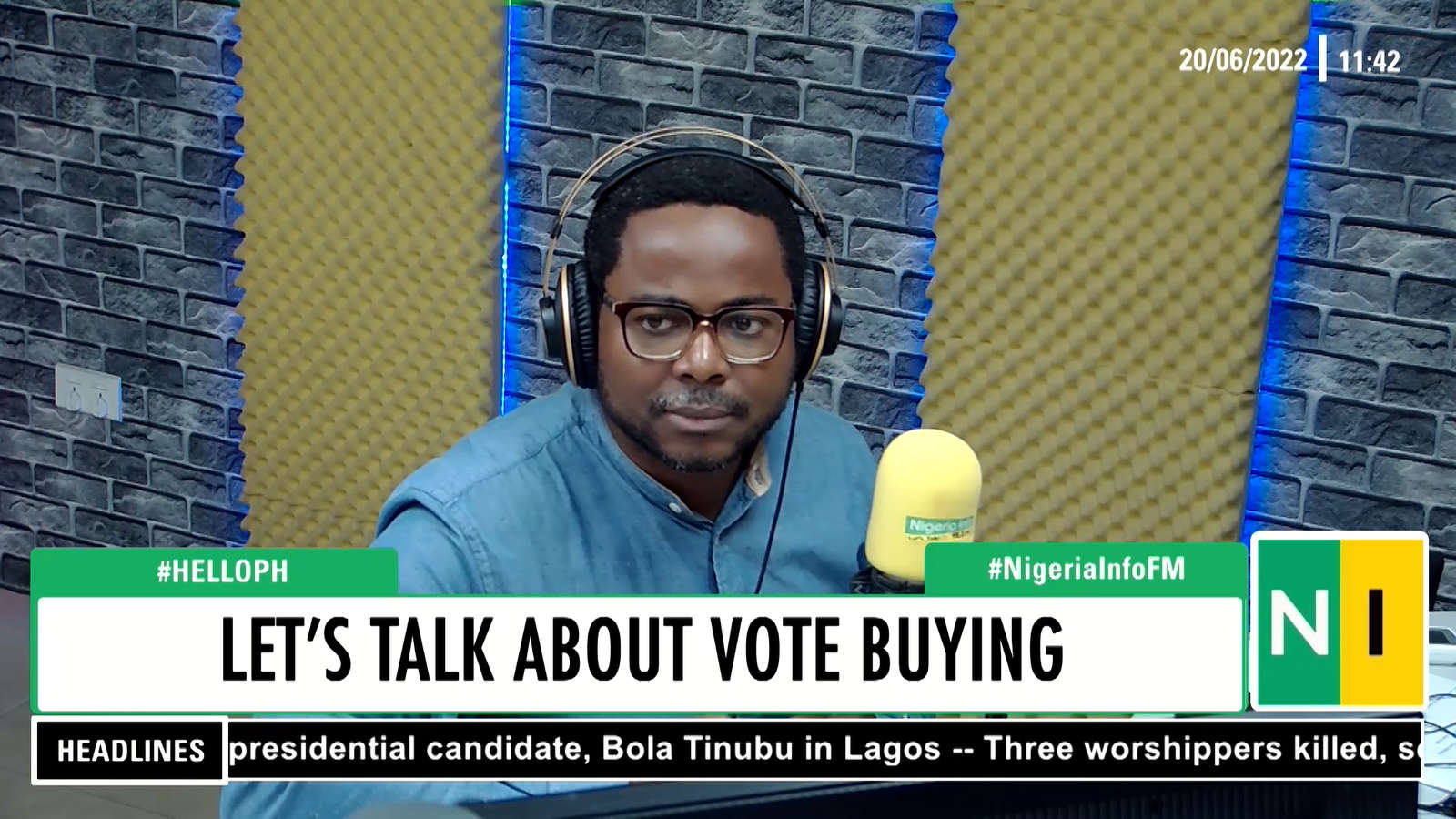 Reports of vote-buying in Saturday's Ekiti State governorship election stirred a stimulating conversation on Hello Port Harcourt with Jude Omamegbe. 
Jude sampled the opinions of callers on how to challenge the vote-buying mentality in the country.
One caller believes the phenomenon can end if the prosecution "would've started with the primaries."
Another caller, Seyi, asked a vital question:
"When you see people paying money to collect their PVC, on Election Day, what do you expect?"
On his part, angry Christian said:
"Nigerians should wake up and say no to these peanuts. If there's anything worth giving and you want me to sell my vote, then give me like N30 million".
Watch a clip from the conversation here >>>