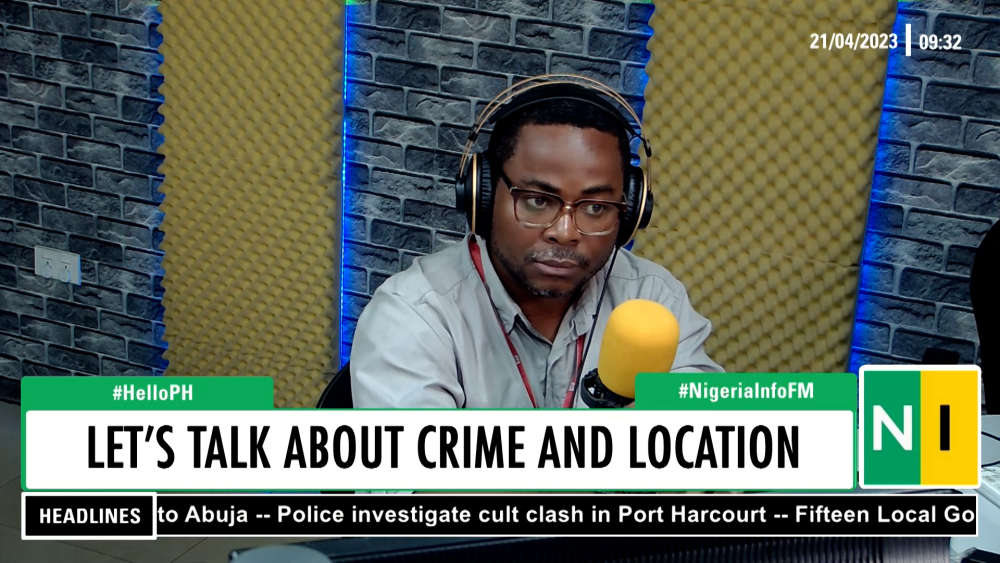 Callers on Nigeria Info's Hello Port Harcourt react to repeated gang violence in parts of Port Harcourt following a clash between rival cult groups at the Elechi beach axis of Mile one Diobu on Tuesday, April the 18th 2023.
Some businesses were forced to halt operations while residents flee the area for safety.
A caller suggests total demolition of shanties in the area will improve accessibility for security operatives.
He, however, urged the government to rebuild and reorganise housing structures to reduce crime in the area.
Another caller who lamented the poor living condition at the shanties accused security agents of being complicit in the criminal activities that occur in the area.
He called for the adequate protection of residents who are the most affected by these reoccurring clashes.
Adding to the conversation, this caller ruled out the idea of demolition, explaining that a demolition exercise in an attempt to rid the Waterfront of criminality may boomerang.
He advised the government to make better welfare provisions for its citizens.
No doubt many lives, and businesses have been lost and dreams cut short due to frequent cult clashes; but will a demolition indeed bring an end to this violence in parts of Port Harcourt?
See video: