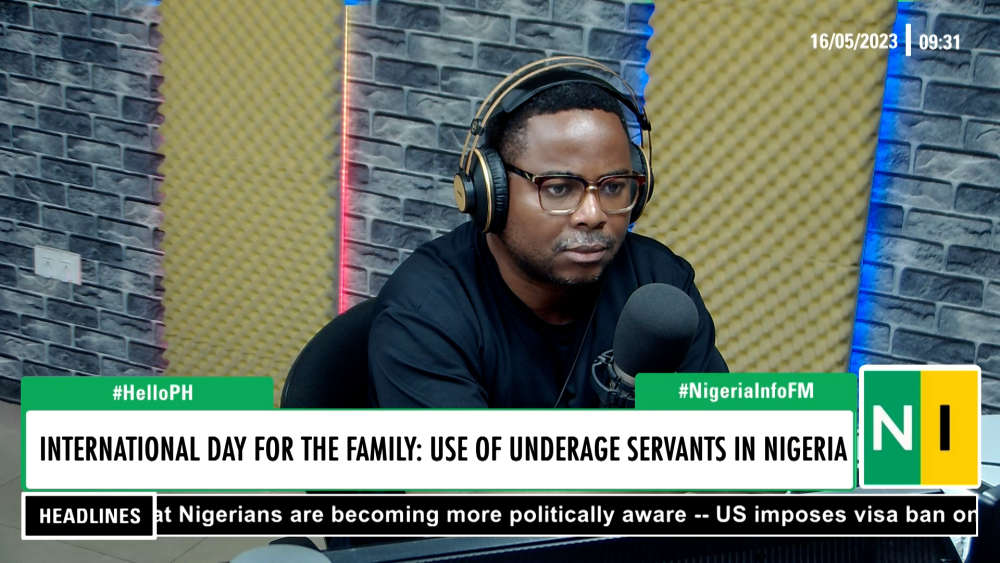 As the world marks International Day of the Family, Media Consultant, Micheal Jada has condemned the use of minors as domestic helpers in Nigeria.
The use of underage children as house helps is a common practice in Nigeria, which has led to the physical abuse and death of these children providing domestic services.
In an interview on Nigeria Info's Hello Port Harcourt, Jada explained that systemic cultural factors over the years have aided this practice, making it difficult to hold perpetrators accountable.
He called for an end to this practice, stating that child workers lack the necessary experience or capabilities to offer proper domestic care services.
"Why should babies take care of babies" he queried, citing the dangers of such an arrangement.
Jada urged the National Orientation Agency, NOA, as well as Non-Governmental Organisations, NGOs to intensify sensitisation efforts against the use of children as domestic workers.
He also called for strict regulation of domestic care services in the country and prosecution of culpable individuals in order to end the practice.
See video: