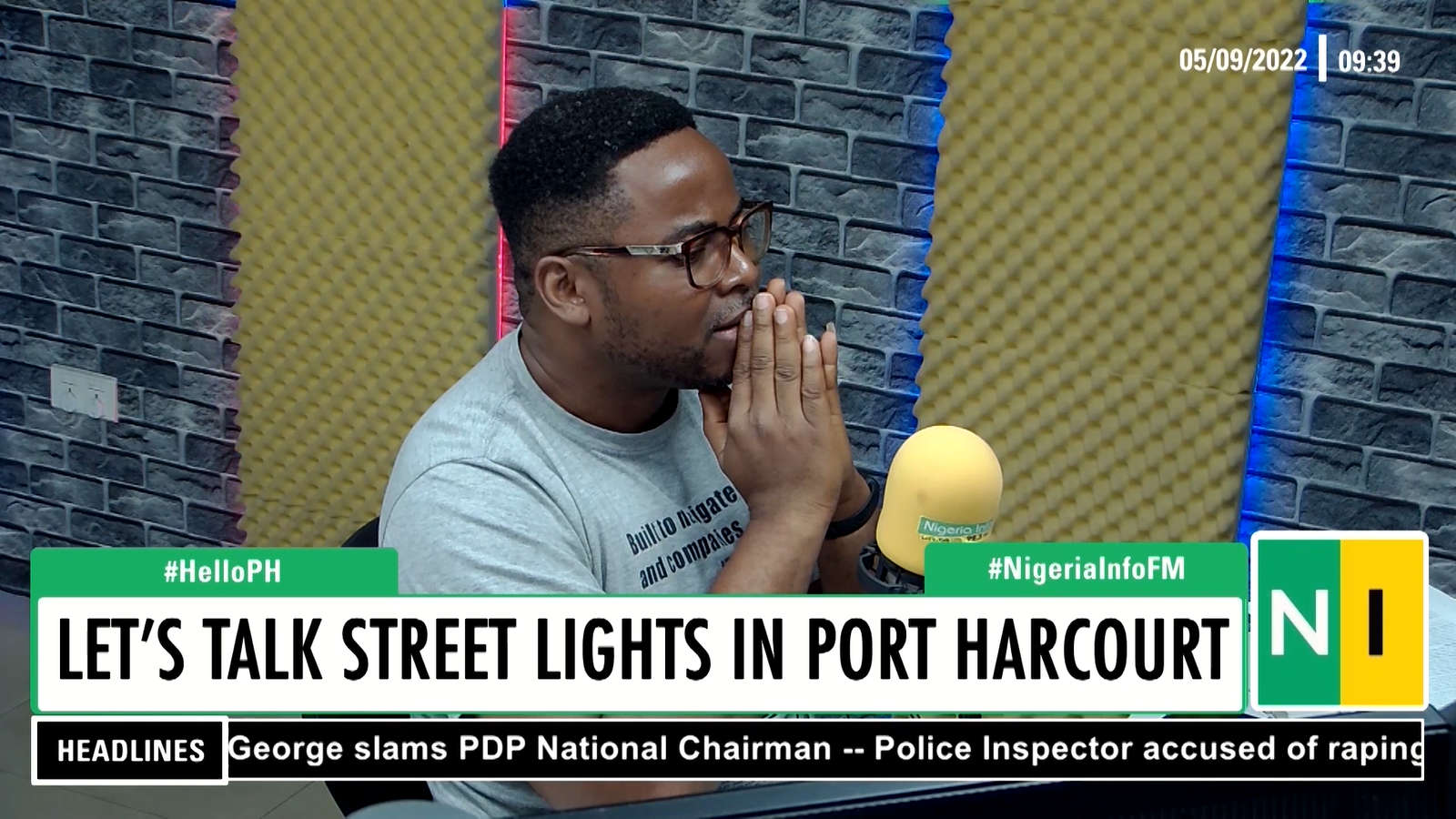 Street lights are essential elements put in place during road construction, not only because of their aesthetic contribution but for safety purposes.
A road that is well-lit at night gives a city an ambience that speaks to how developed that city is, giving a sense of safety, comfort, and convenience to both vehicular and pedestrian commuters. The contrary would mean extra caution would be taken on a road without street lights.
Taking into consideration the importance of street lights, Jude Omamgbe enquires from callers on Hello Port Harcourt, about how functional the street lights in their area of the city are, and what factors may be restricting their operation.
A caller, Marcus, recounted how a girl was knocked down at night while looking for her earbuds because the road was dark. He attributed this to the cost of diesel which is typically used to power some street lights in the state.
"I think the challenge why most of the street lights are off, including traffic lights, is because of the price of diesel… the moment 'kpofire' became illegal, it became difficult for contractors to power the street lights," he claimed.
See video >>>