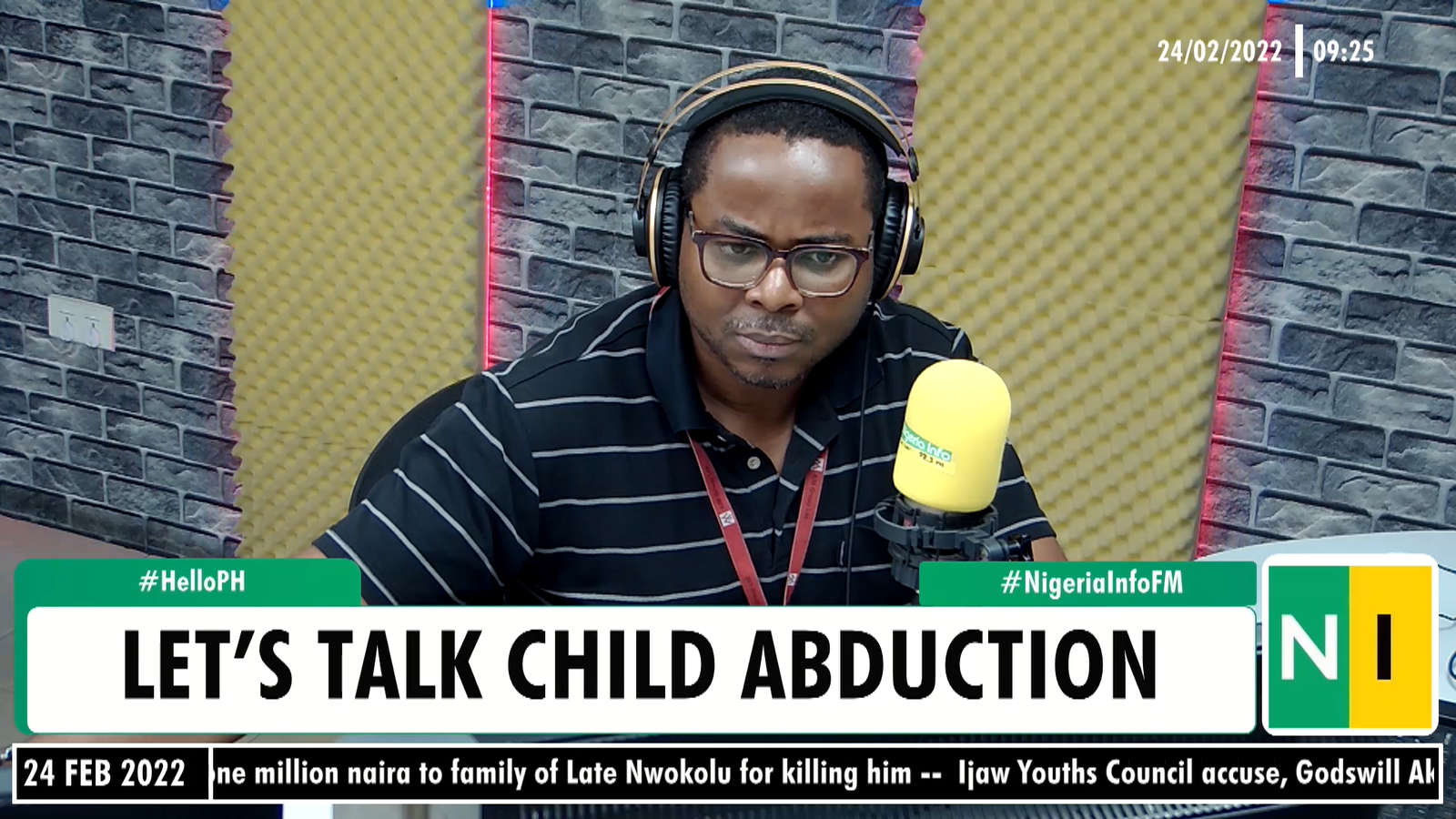 Teen coach and child advocate, Ibelema Greene, has suggested ways in which child abductions can be curbed.
Recall that two separate kidnap cases with children as victims have been reported recently in parts of Rivers State.

Greene tells Jude Omamegbe on Nigeria Info's Hello Port Harcourt that curbing child abductions begins from understanding how children think and using that knowledge to determine what training methods to apply for their safety.

She believes the training methods older generations used must change because the times have changed.

Watch here: