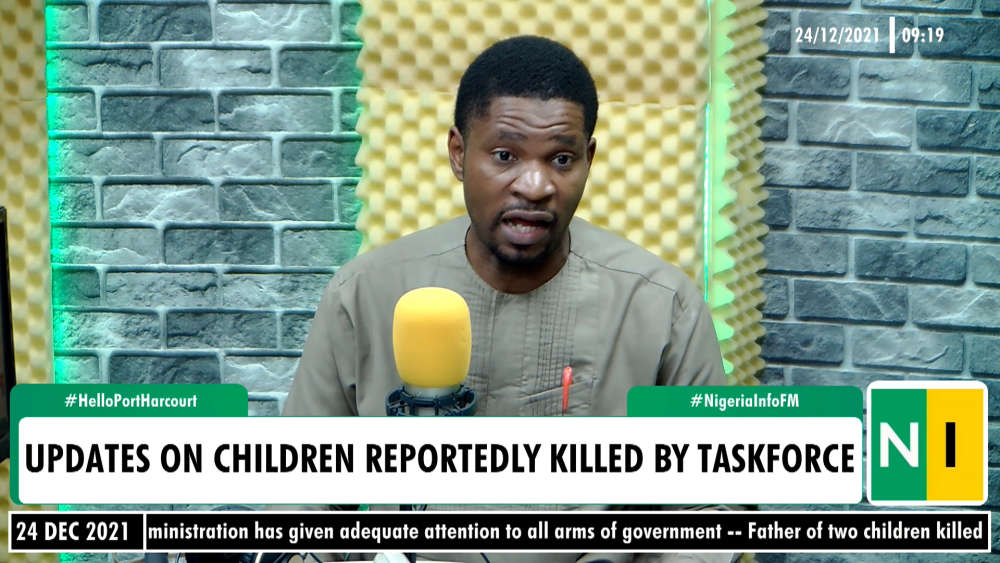 Segun Opikara, the father of two children killed by a vehicle reportedly conveying taskforce officials in Port Harcourt, says he wants justice to take its course.
Mr Opikara was on Nigeria Info's Hello Port Harcourt to tell the story of how his children were killed in an accident involving taskforce members who were in hot pursuit of a commercial vehicle on December 13, 2021.

He says one of the taskforce officials has been arrested, but also reveals that he has been threatened to withdraw the statement that his children were killed by taskforce members.

Watch: