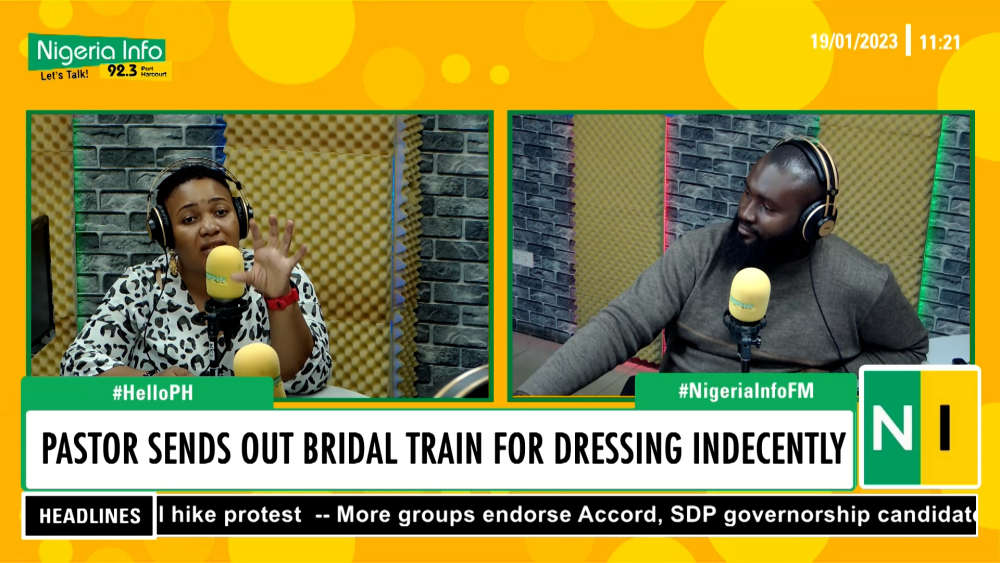 An online video of a pastor reportedly sending out a bridal train from the church over indecent dressing has got Nigerians reacting.
"Some behaviours are not acceptable," Entrepreneur and Content Creator, Dr Ella Ezeadilieje tells Sam Oracle Chinedu on Hello Port Harcourt.
"Yes, you can be fashionable but also respect other people's boundaries'' she adds.
Dr Ezeadilieje, who had earlier made an Instagram video condemning the trend of indecent wedding fashion says although the term 'decency' is subjective in meaning, however, the intent is a key factor in considering what could be classified as indecent dressing.
See video: