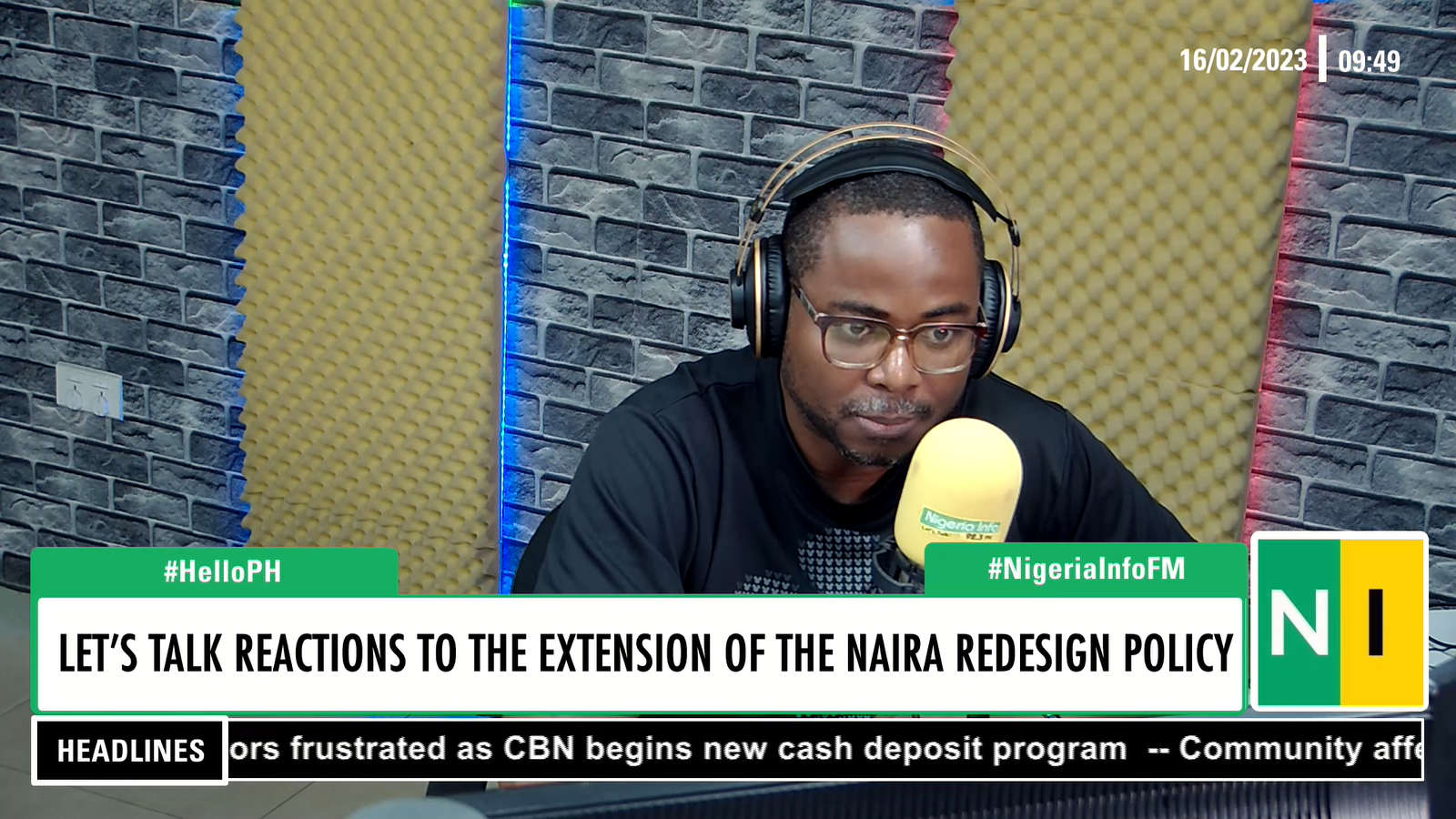 The Deputy Director, Strategy Management Department, Central Bank of Nigeria, Emenike Chimene Eleonu says the Central Bank of Nigeria, CBN's intention for its redesign policy is to entrench a cashless system and not a swap.
"We are not saying everybody that brings in two naira will get two naira of the new money" he stressed.
Speaking on Nigeria Info's Hello Port Harcourt, Eleonu urged Nigerians to utilise alternative financial channels to ease the new notes' supply pressure.
There is E-naira, mobile transfer, and USSD code, he listed.
Eleonu believes the outcry about the CBN redesign policy is because some Nigerians are unwilling to change from the existing system they are familiar with.
Why can't they use the E-naira, Eleonu queried, noting that there are no charges for the e-naira.
Meanwhile, the e-Naira is a Central bank digital currency issued and regulated by the CBN. The e-Naira serves as both a medium of exchange and a store of value and claims to offer better payment prospects in retail transactions when compared to cash.
See video: