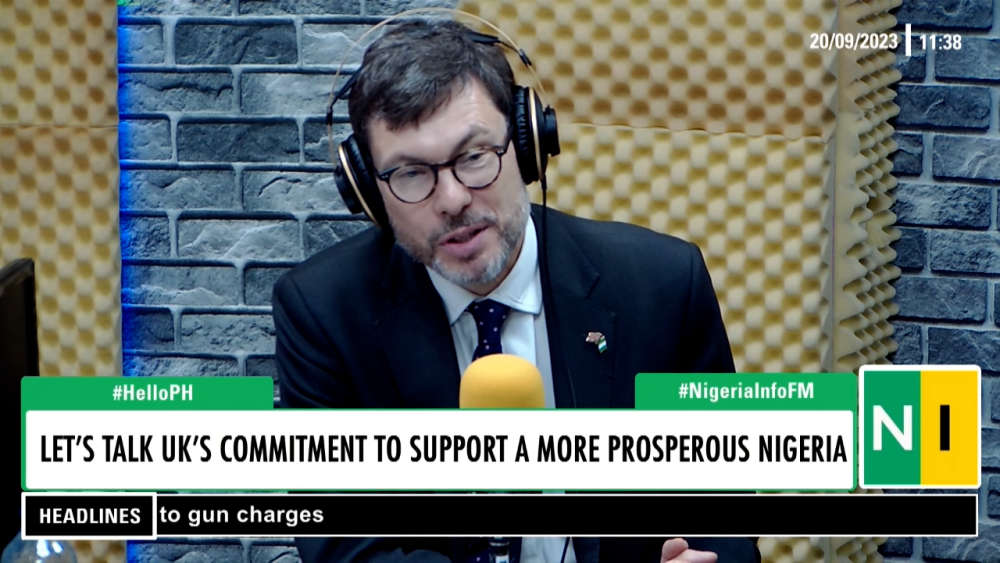 The British Deputy High Commissioner to Nigeria, Jonny Baxter, believes Nigeria's success is "absolutely critical" not just to Africa but the world.
Baxter made this remark in a recent interview on Nigeria Info FM, where he explained why Nigeria remains a top priority for the United Kingdom. He also highlighted the benefits of trade relations between the two countries.
According to Baxter, "a successful Nigeria, a prosperous Nigeria, is important for all of us, the UK included."
Baxter also spoke about the strong trade relations between Nigeria and the UK. He said trade between the two countries is worth billions of pounds each year, and that it generates significant benefits for both economies.
"Last year, there was £7.6 billion worth of trade between our two countries, and of that, £4.3 billion was goods coming from the UK into Nigeria, and then the £3.3 billion was Nigerian goods going out to the UK," Baxter revealed.
Watch here: