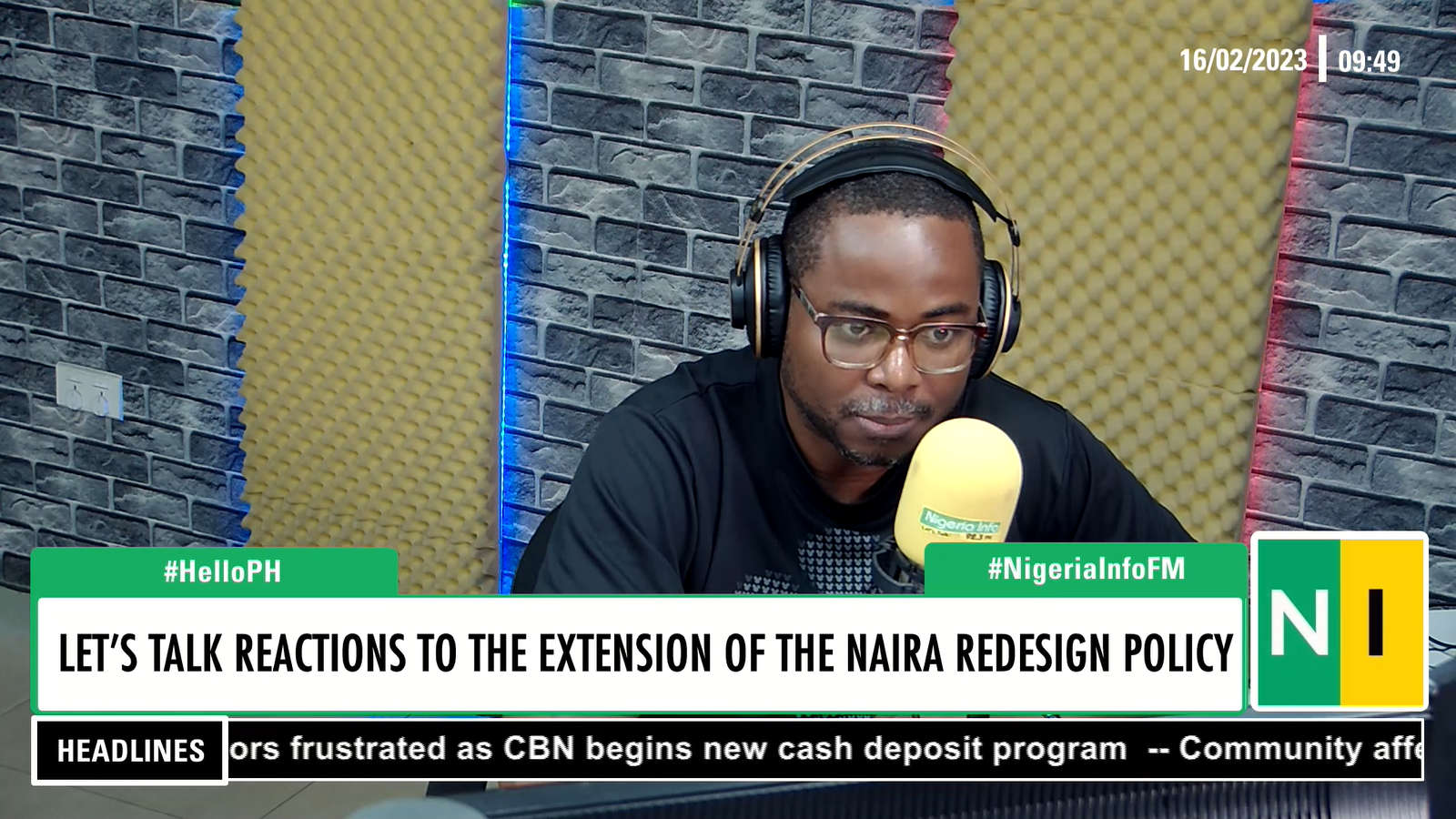 The branch Controller of the Central Bank of Nigeria, CBN, in Port Harcourt, Maxwell Okafor says it has begun immediate implementation and distribution of the old 200-naira notes to commercial banks across the state.
This is in accordance with a directive from President Muhammadu Buhari in a nationwide broadcast on Thursday, February 16th, 2023, instructing the Central Bank to extend the use of the old 200-naira notes as legal tender with the new N200, N500, and N1000 banknotes for a period of 60 days starting February 10, 2023, to April 10, 2023.
In an interview on Nigeria Info's Hello Port Harcourt, Okafor urged banks in Port Harcourt to commence speedy distribution of the old 200-naira notes to all its branches in the state in order to ease the new notes' supply pressure.
Okafor added that withdrawal limits remain the same as any review will be communicated to Nigerians.
The CBN had earlier increased daily over-the-counter withdrawal limits to 20,000 naira from 5,000 naira.
In a bid to ramp up circulation of the currency amid scarcity, Okafor explained that the Apex bank has deployed mobile Automated Teller Machines, ATMs to non-banking areas, and commercial banks are encouraged to do the same.
Speaking further, the Port Harcourt branch Controller of the CBN, revealed that about 13 billion naira of the new notes were earlier distributed to deposit money banks in Port Harcourt.
"We will continue to inject it (new notes) and we hope that our banks will make it available to the public".
Okafor also said the Central Bank is setting up a monitoring system in order to ensure cash is made available to Nigerians.
See video: