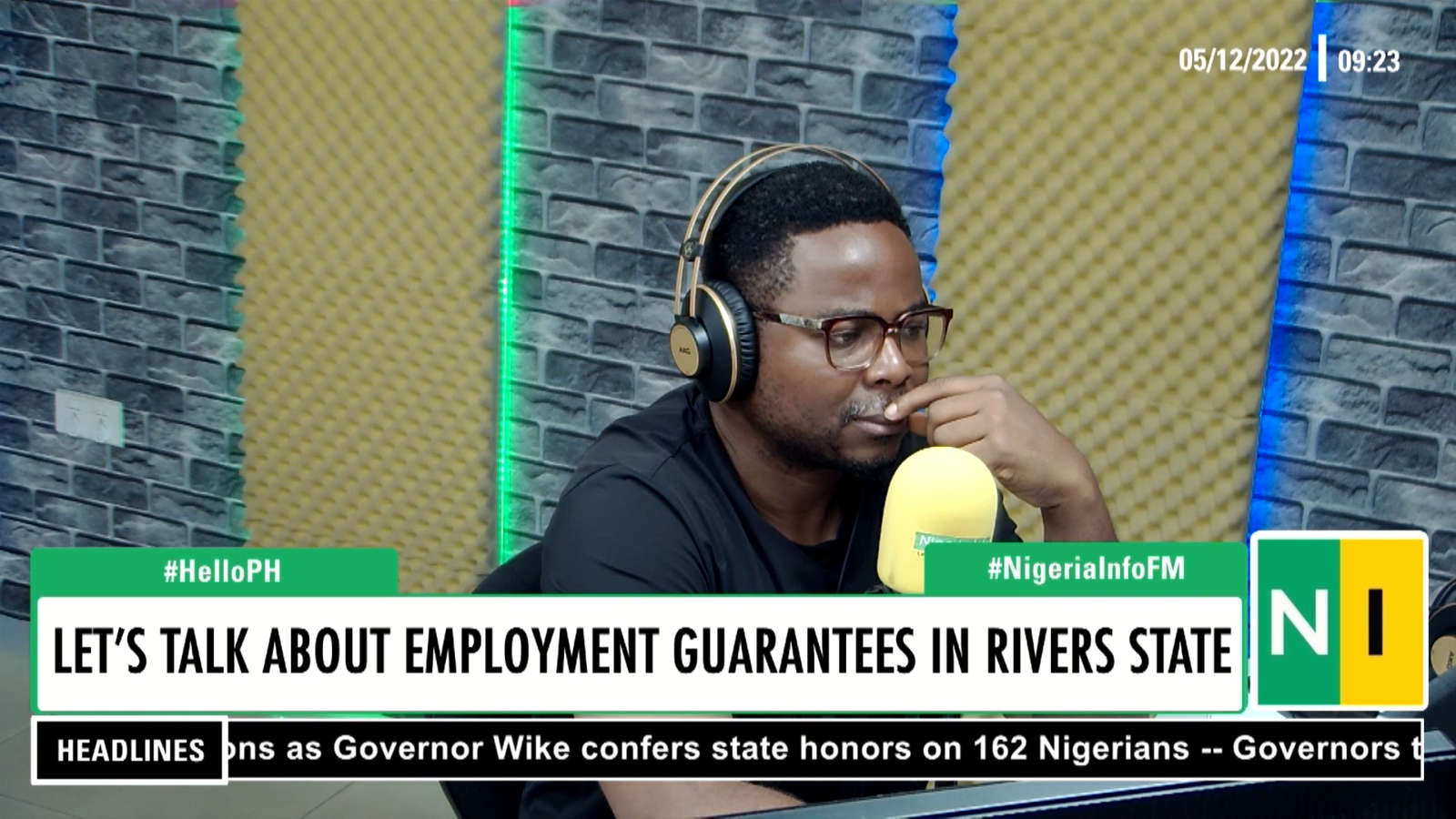 This disillusioned caller has given his take on the Rivers State Government's plan to begin the employment of five thousand civil servants.
The state governor, Nyesom Wike, said during a project commissioning at Mgboshimini, that the employment process will soon commence, and the people of Mgboshimini will be considered.
In a discussion about this on Hello Port Harcourt, Jude Omamegbe asked how the state civil service commission can ensure due process during the process.
"Give them the free hand to be able to do the selection, and spread this employment across the local governments of the state," Kingsley from GRA replied.
He said though the state Civil Service Commission is handicapped, it should be allowed to do its job.
Watch here: