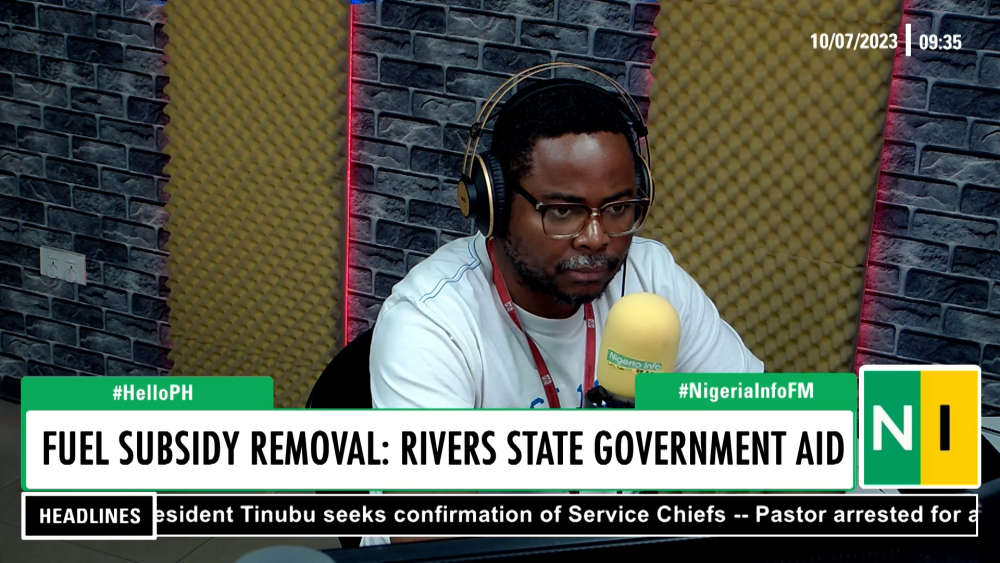 Some state governments are making efforts to help citizens cope with the harsh economic impact of a fuel subsidy removal, one month after President Bola Tinubu, during his inaugural speech, announced his administration's plan to discontinue subsidy for petroleum products in order to stabilise the Nigerian economy.
In Rivers State, residents are calling on the state government to consider doling out palliative measures in the agricultural sector, civil service, and other critical areas in order to cushion the impact of the fuel subsidy removal.
Sharing their thoughts on Nigeria Info's Hello Port Harcourt, about the planned commissioning of a public mass transit system on Tuesday, July 11, 2023, by the Rivers State government as palliative, one caller says it is not enough.
He commended the government's intentions but wants the transportation palliative to go side by side with a salary top-up, stating that this will reduce the economic hardship on residents of the state.
"They also need to look at workers' welfare in terms of increment of salary." He said.
But what sort of palliative is being provided to residents in the riverine area, another caller queries critically.
He called on the state government to extend palliative to the 23 local government areas of the state.
Meanwhile, this last caller wants more intervention in the agricultural sector. He laments the hardship citizens are now faced with as a result of the fuel subsidy removal.
One month after, how are you coping with the new economic reforms?
See video: