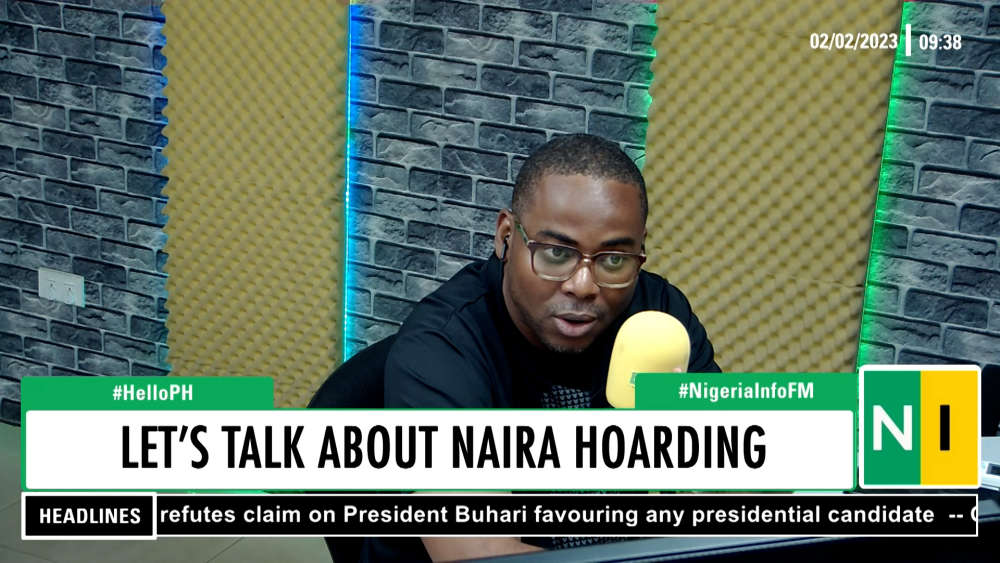 More Nigerians lament the short circulation of the new naira notes across the country and how it is affecting their businesses and daily activities.
This is despite the Central Bank's governor, Godwin Emiefiele saying banks will continue to accept the old naira notes even after the deadline for swapping with the redesigned naira notes.
But how are citizens coping with the challenges of the new cash policy?
A caller on Nigeria Info's Hello Port Harcourt shares his experience at an Automated Teller Machine, ATM.
"ATM was programmed that if you want to withdraw 7000…For every N1000 you collect, bank will deduct N7 from you" he said.
According to him, when it got to his turn, he was unable to withdraw as the machine was no longer dispensing cash.
Another caller who identifies as a makeup artist says the scarcity of the new naira notes and petrol is affecting her business. She said she's been forced to increase her makeup fee.
"In every makeup, I do I have to add N1000 extra, sometimes I do makeup without light because of fuel scarcity"
Meanwhile, while others complained about the stress they have had to bear as Nigeria transitions to a cashless economy, an optimistic caller from Owerri believes there is a green somewhere in the red and Nigerians should be patient with the government.
"…there is no doubt that the beginning will be difficult, but in end, it will turn out well for everybody…" he advised.
He opines that Nigeria should not be left out as other countries have long adopted the cashless system.
See video: