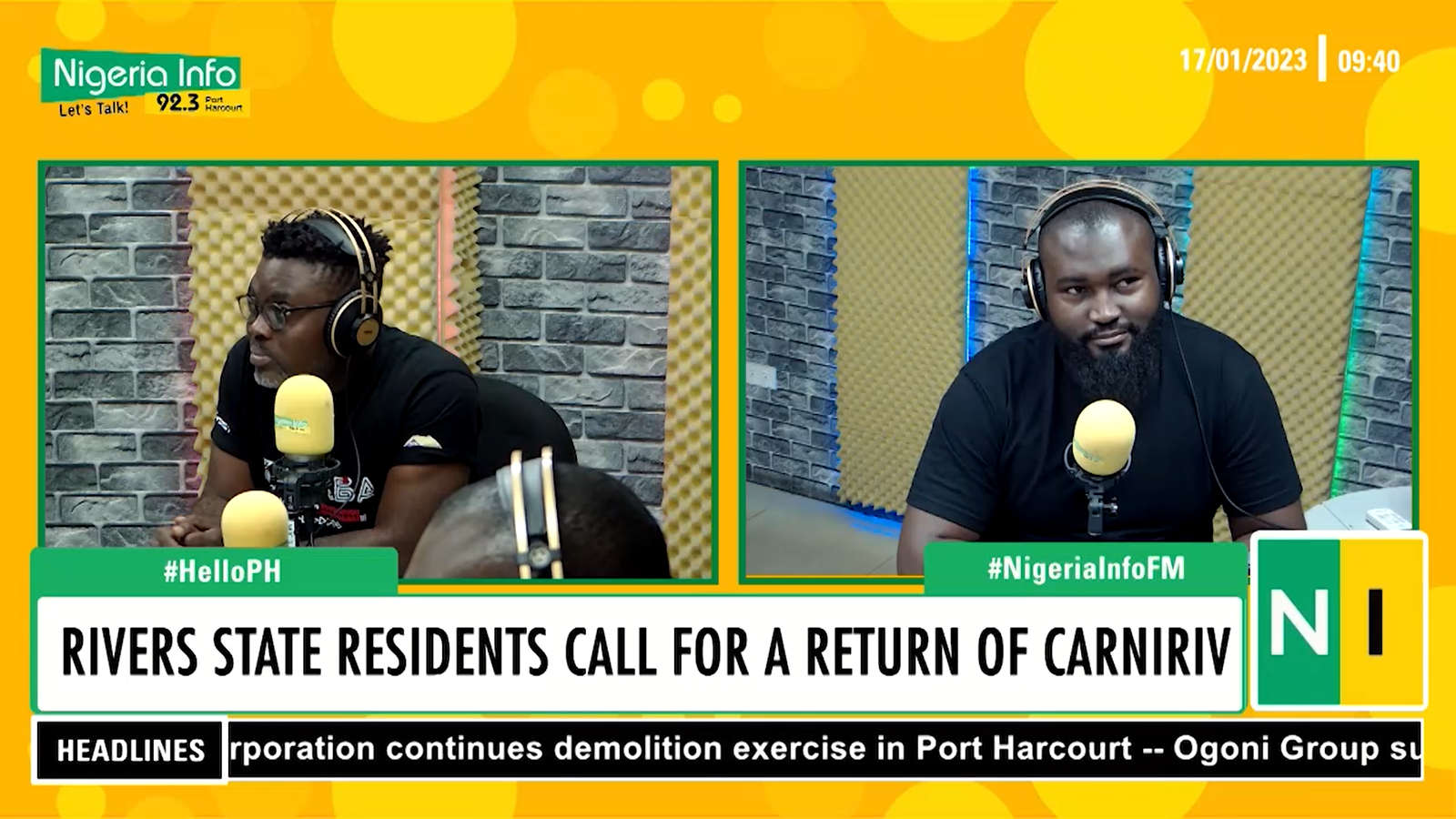 An annual carnival organised by the Rivers state government, known as CARNIRIV is generating conversations amongst Rivers residents.
While some residents called for a return of the carnival which had not taken place for years, others want a total ban on the carnival.
Contributing to the conversation on Nigeria info's Hello Port Harcourt with Sam Oracle Chinedu, a caller criticised those calling for a comeback. He believes the carnival should be discouraged.
"Anything that brings naked women to come and dance should not be encouraged," he said, adding that, the resources used to organise the carnival should be directed into other areas of the state.
So, we ask; should CARNIRIV return?
See Video: