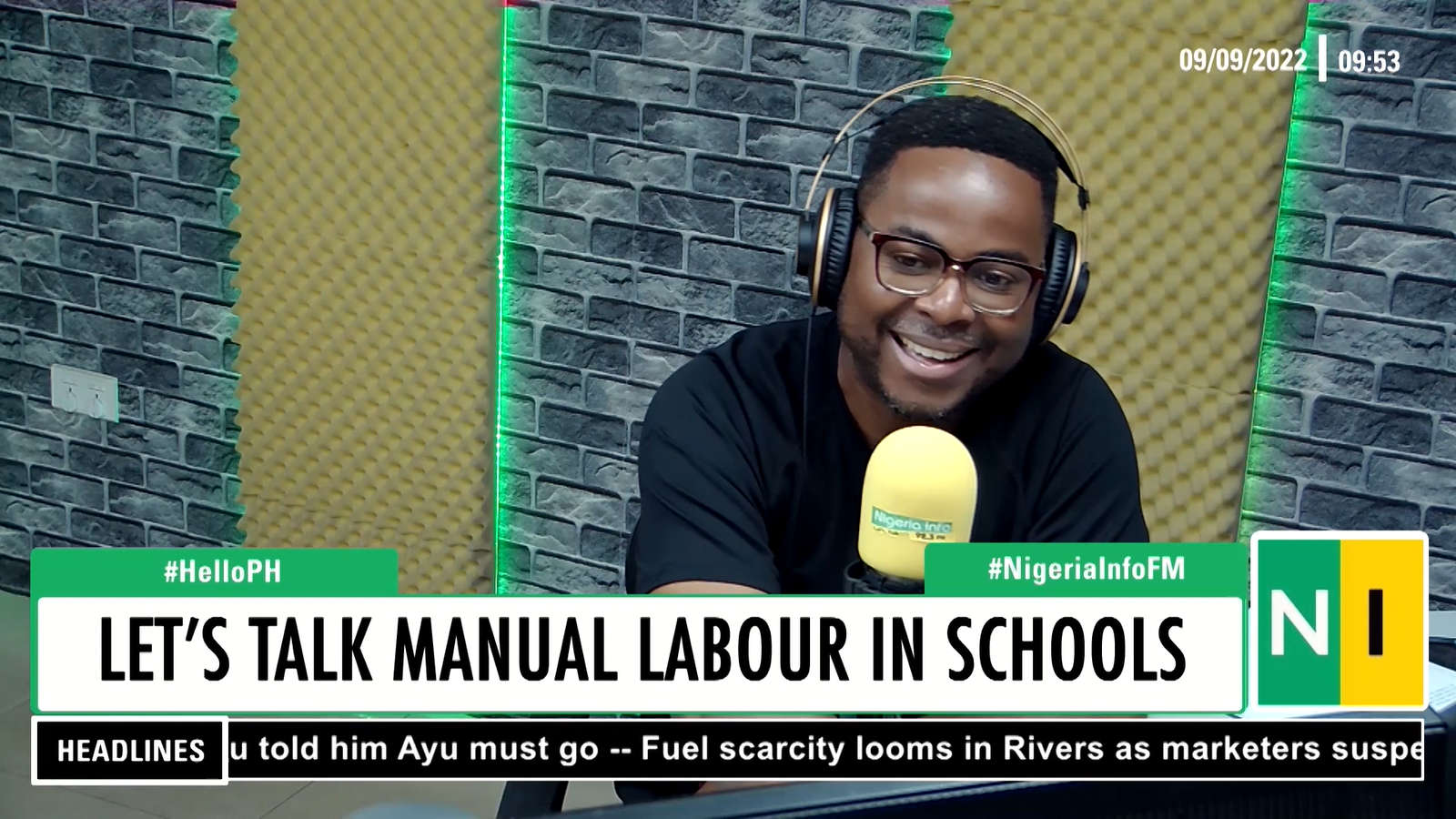 A school teacher, Grace, has stressed that students should not be excused from doing manual labour in schools because it "would help them in life".
Grace, who called on Nigeria Info's Hello Port Harcourt, told Jude Omamegbe how she attended an all-girls secondary school and was not exempted from keeping the school compound clean or free of grasses.
She decried the practice of parents not allowing their children to resume school on resumption day, as a means of preventing them from taking part in manual labour like cleaning and cutting of grasses.
"As school is resuming, you will not see students till after three weeks because parents have decided, they decide to keep the children at home not wanting them to come clean the compound. Who will do it? Am I the one to do it?" she asked.
See video below >>>