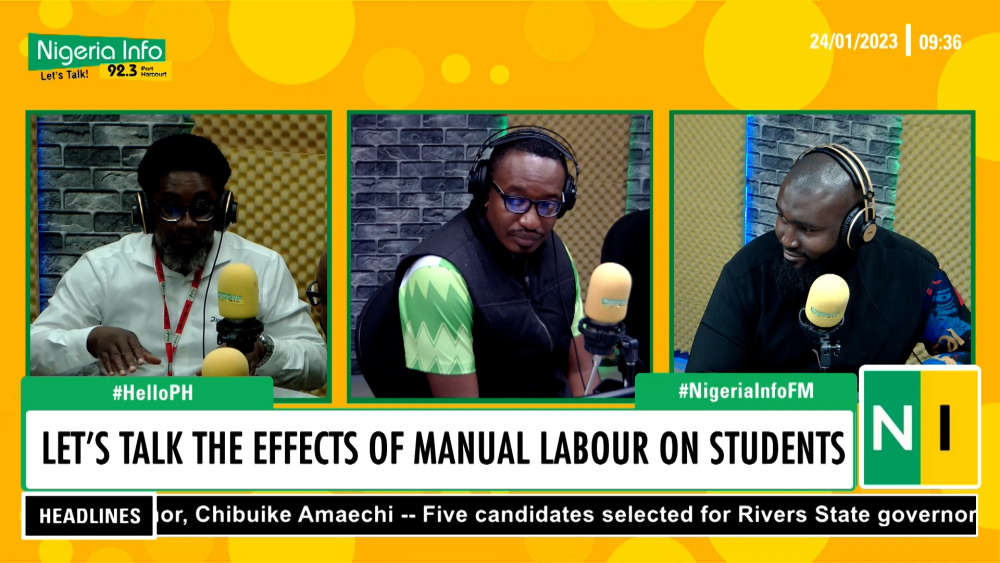 Should Manual labour fit into today's education system?
''it is not out of place for students to keep their classrooms clean and get the school environment ready for learning as schools resume''. Rivers State Commissioner for Education, Chinedu Mmom says.
"It's an abuse" Sports Journalist and Programs Manager, Wazobia Fm Port Harcourt, China Ikwerreman reacts on Nigeria Info's Hello Port Harcourt.
Mr China argued that schools ought to have provisions for sanitation, especially at the resumption of academic activities.
Meanwhile, Sports Journalist and Programs Manager, Nigeria Info Fm Port Harcourt, Carl Orakwue shares a different view.
"For me that's training," Mr Carl said. He believes manual labour is another form of training that teaches students the value of responsibility.
Contributing to the conversation, a caller called for the re-introduction of manual labour including farming in public schools. He said engaging students in manual labour in school will prevent them from getting involved in social vices.
See video: