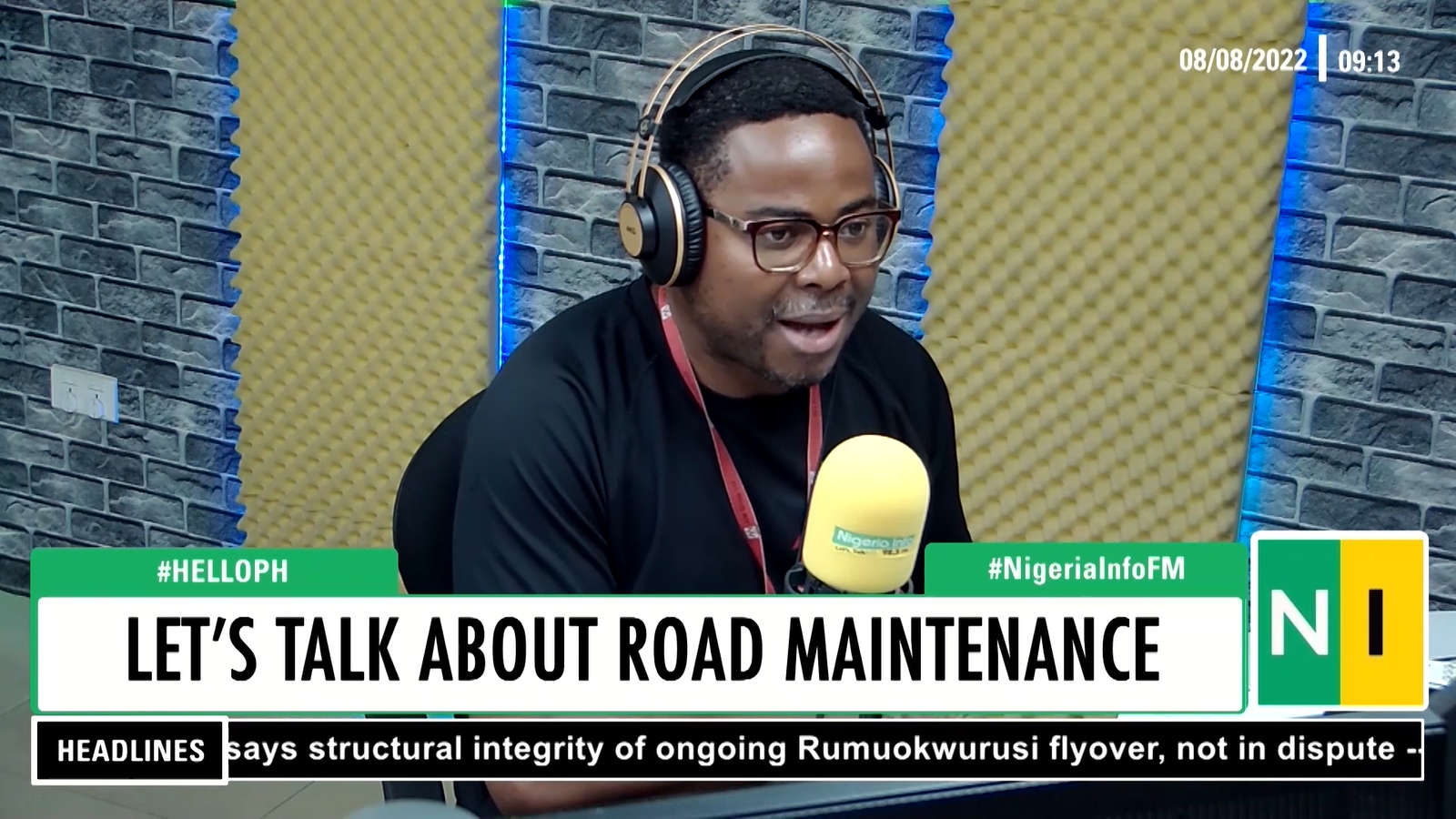 Chairman, Eleme Local Government Area, Hon. Obarilomate Ollor has expressed displeasure with the state of work done at the Eleme, Akpajo axis of the East-West Road.
Members of the community had last year protested the deplorable state of the road.
Hon. Obarilomate who was a guest on Nigeria Info's Hello Port Harcourt said far-reaching actions were taken after the protest due to President Muhammadu Buhari's intervention but certain office bureaucracies have delayed the fast completion of the road as a result of a transfer of the project from the Ministry of Niger Delta Affairs to the Ministry of Works.
Also, the Eleme Chairman disclosed that he is aware of plans by the Federal Government to carry out a quick fix on the road during the dry season. This he said will not be accepted.
He, however, said discussions are ongoing across the board to salvage the situation.
According to him, if nothing is done after consultations with stakeholders in two weeks, the people will take serious actions threatening a massive protest.
See video: