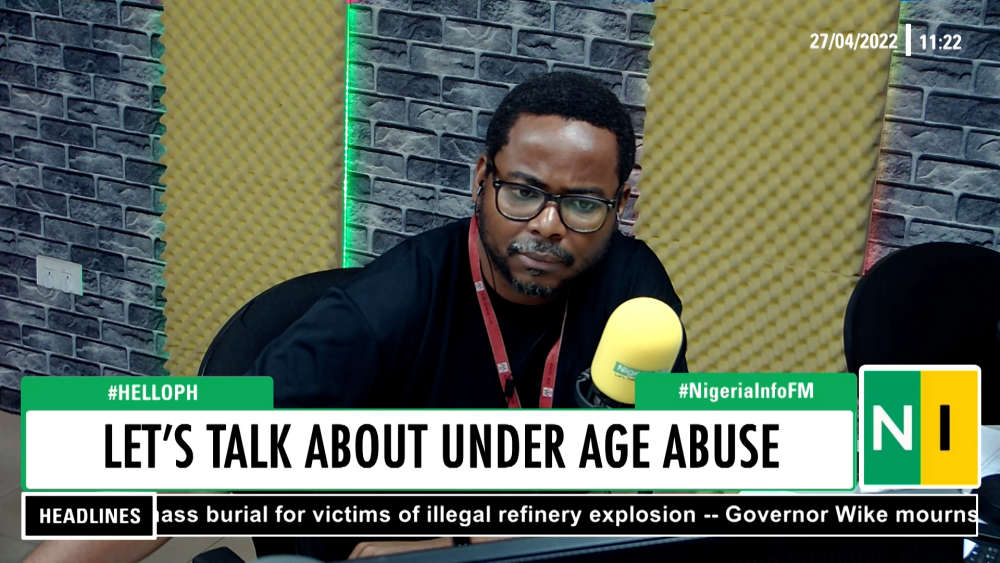 There is a school of thought that says some abusers are victims themselves, having been abused at some stage of their lives.
Though the history of abuse may not be an excuse for their behaviour, Jude Omamegbe queries the school of thought, asking callers on Hello Port Harcourt what they make of the claim.

A caller, Chinenye, who recounts that she was molested as a child, tells Jude that the trauma still haunts her and the experience made her more protective of her younger siblings.

She believes humans are "selfish" and do not mind how their actions affect others.

She said: "…personally, whatever I want to do, I always think of the effect it would have on the other person.

"So these people that are molesters, these people that are paedophiles, they don't really think on what it is that the person that they are doing this thing to will go through."

Chinenye also disagrees with the claim that abusers are victims.

She asked: "The people that are molesting underaged people, I just feel that they are weaklings. Why not pick someone that is your size?"

"Don't pick someone that is lesser of you. No. You are a coward."
Watch the video to hear her >>>