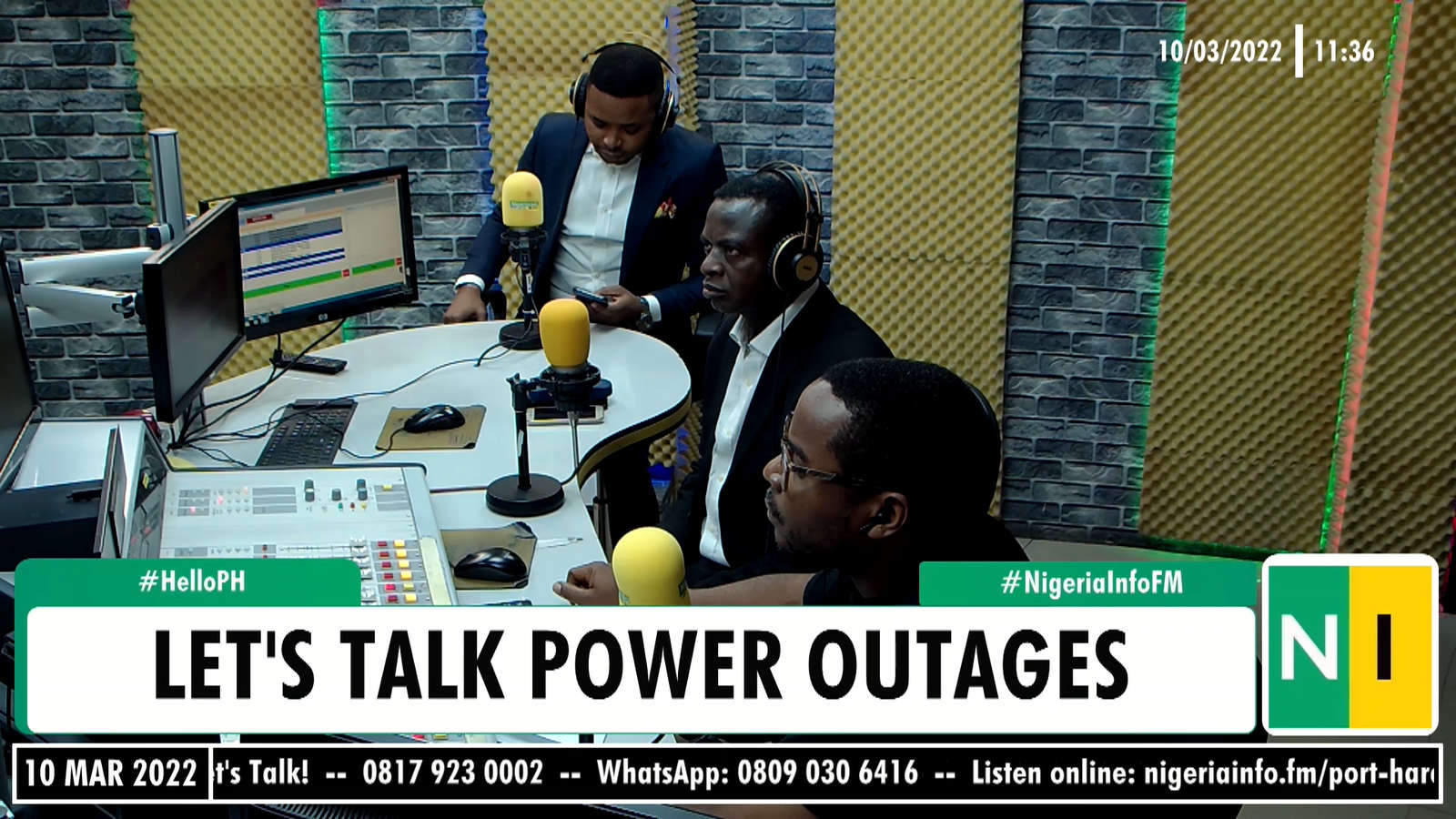 Iyala, a caller on Nigeria Info's Hello Port Harcourt, has queried the Port Harcourt Electricity Distribution Company, PHED, for being "hypocritical" about electricity supply in his area.
PHED's Head of Corporate Communications, John Anonyai, and Marketing and Communications Officer, Livingstone Koko, were on the 'Power Update' programme to respond to electricity concerns of Rivers residents, bordering on outages, meters, bills, and communication gaps.

"When it is about time to bring bill, that is when they will hypocritically extend the number of hours that they give us light, and the moment they finish collecting their bills, yours truly, you don't see light again", the caller told Jude Omamegbe, who in turn confirmed that such complains have been made on the programme.

The caller went on to ask why there are still frequent power outages in Nigeria.

"If a country (Ukraine) that's in crisis is still having light, and Nigeria, not in crisis is talking of power outage, what is our problem?" he asked.

Mr Koko in his response denied the caller's allegation about extension of power supply during bill collection. He said it 'tripped him off' and it was illogical.

Mr Anonyai on his part, said the allegation was false as the hour of power supply depends on the bands customers belong to.

Watch the conversation here: