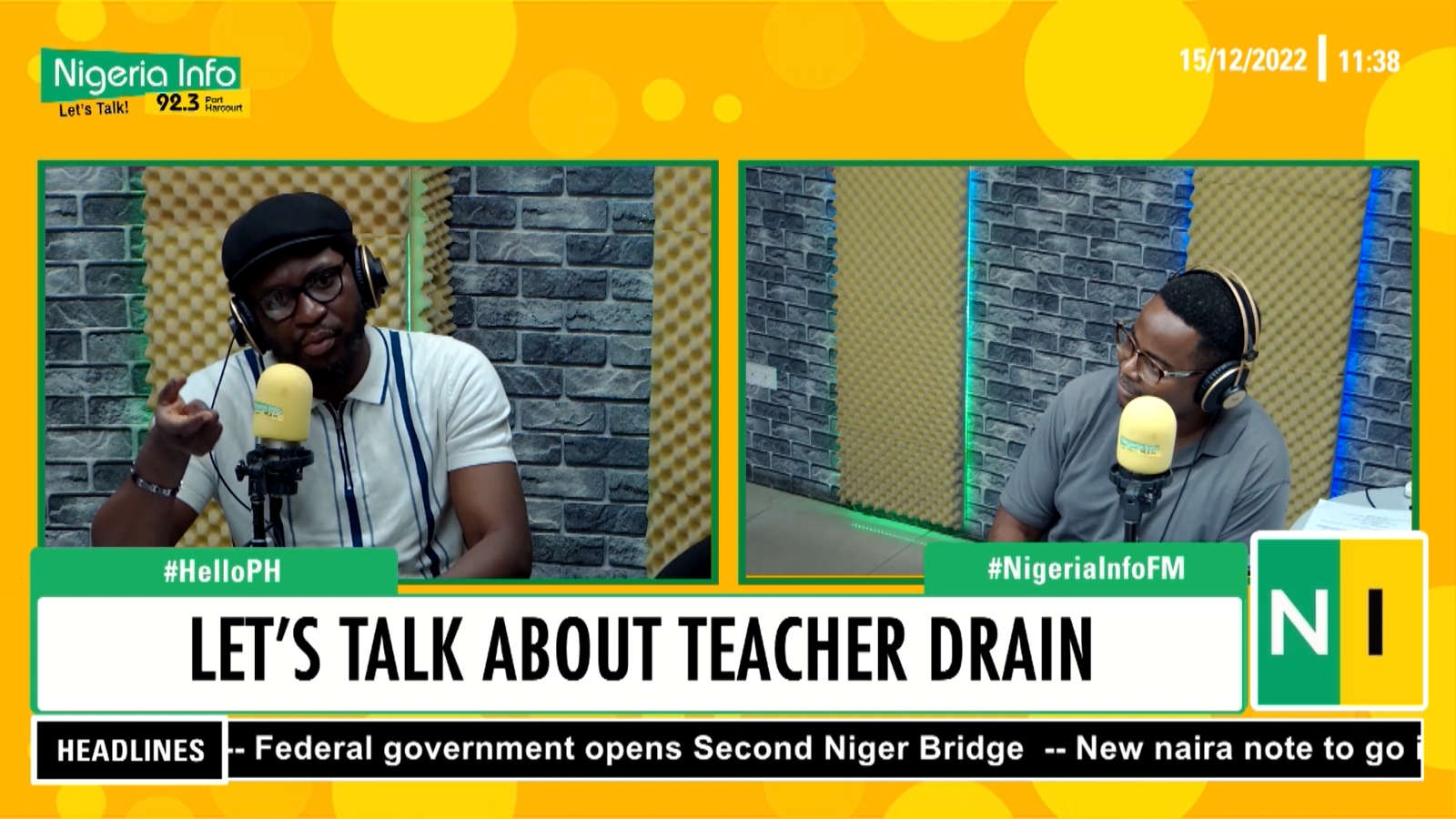 Educationist Ikechi Nwogu has said the intentionality and design frame of the United Kingdom makes it easy to lure Nigerian teachers abroad.
Mr Nwogu said this in reaction to the announcement made in a publication on the UK government's website through its Department for Education, about teaching opportunities for non-UK nationals.
He told Jude Omamegbe on Nigeria Info FM's Hello Port Harcourt that the UK is keen on human capital development, they pride in teaching, and are intentional about education.
"Every sphere of influence, whether it's teaching, whether it's sports, whether it's health…they are prepared," he noted.
Mr Nwogu believes Nigeria should be better off because of its natural resources and needs to apply these resources effectively:
"Nigeria is not intentional about anything…. We seem not to be committed to life, to the game of life and so they have made life so attractive that you come in there and spend your money, and if you don't do that they would not earn."
Watch him explain further in this video: