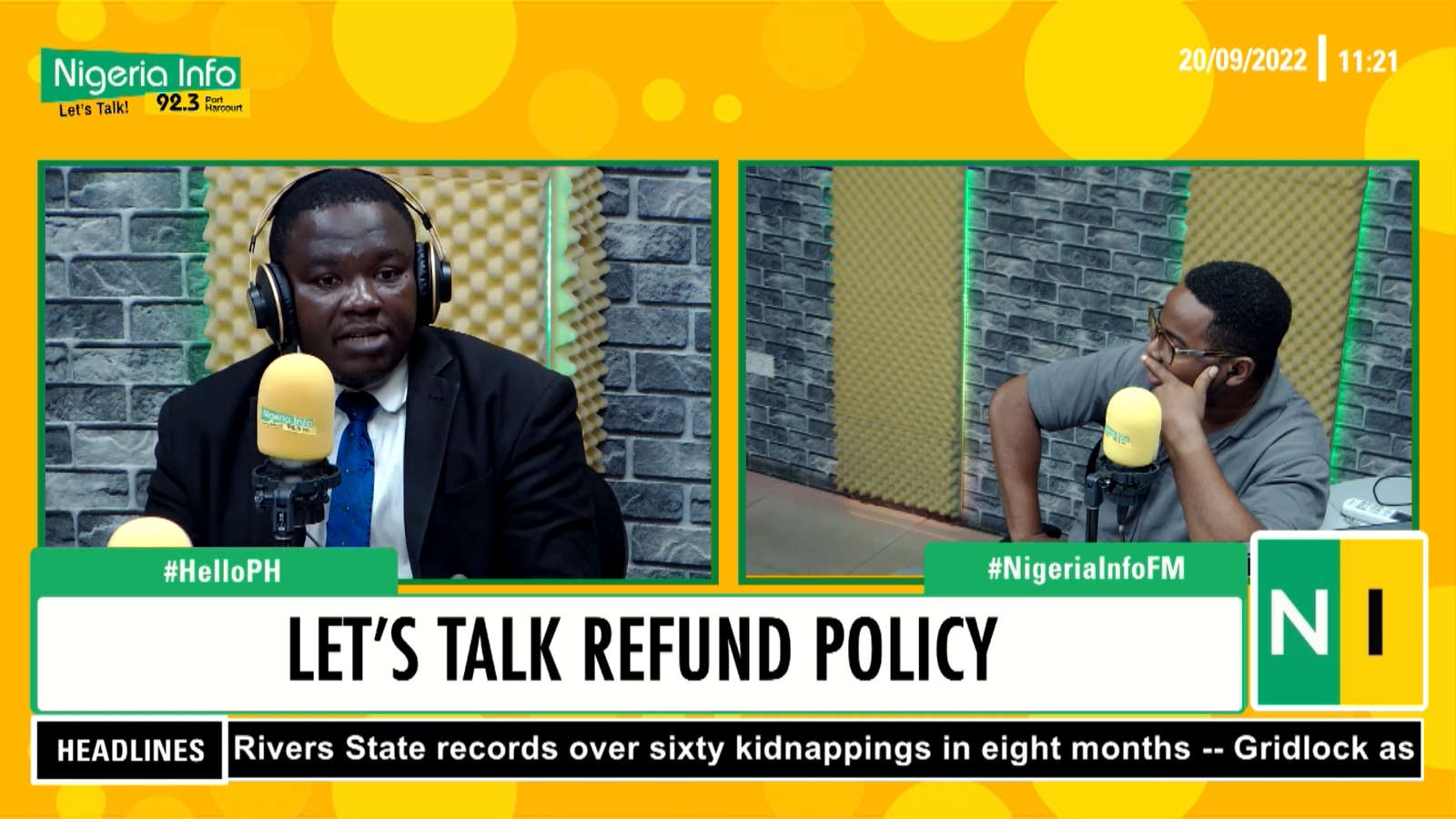 Corporate and Commercial lawyer, Jubilee Nwokoro, has clarified what the law says about refunds, cancellation of orders for goods and services, as well as advance bookings and reservations.
Barrister Nwokoro told Jude Omamegbe on Nigeria Info's Hello Port Harcourt that a lot of Nigerians are ignorant of what the law says when it comes to these aspects of business transactions. This ignorance, he says, is what some business persons use to their advantage.
"The ignorance of a victim is the strength of his victimizer… A lot of people don't know these things, but it's (they are) expressly provided for," he said.
He reels out provisions of the Federal Competition and Consumer Protection Act which state the rights of consumers to cancel advance bookings and reservations, and the conditions attached to requesting a refund.
Watch the video below to find out more: