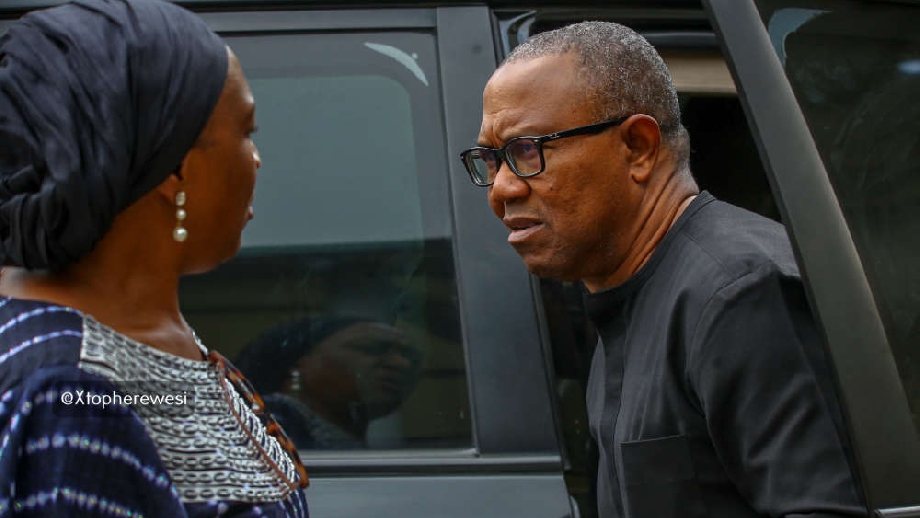 Peter Obi/ⓒXtopherewesi
The presidential petition case filed by the presidential candidate of the Labour Party, Peter Obi has been adjourned until Friday, 19 May.
The case was adjourned after Obi's legal team expressed dissatisfaction over the non-release of essential documents by the Independent National Electoral Commission (INEC).
The lead prosecution counsel, Levi Onyeukwu, accused the electoral umpire of refusing to produce 70 percent of the documents that would aid the court proceedings.
Onyeukwu said he would be filing an application to mandate INEC to release the documents.
In his response, the counsel to the electoral umpire, Abubakar Mahmoud, faulted the Labour Party for its absence at a meeting as agreed by both parties.
The lead counsel for the APC presidential candidate, Bola Tinubu, corroborated Mahmoud's claim.
Wole Olanipekun said Onyeukwu and other members of the prosecution team walked out of the meeting scheduled for the identification of documents, an allegation denied by the Labour Party.
Obi and the Labour Party were informed that the INEC office in Rivers State said it did not have the Form EC8A requested by Obi and his team.
In addition, Mahmoud said INEC in Sokoto State was requesting N1.5 million before the required documents could be released.
The prosecution responded by saying their team was ready to pay whatever is required for the documents.
Onyeukwu, thereafter, disclosed his team's intention to file another application to the court to subpoena INEC to produce the necessary documents in court.
What is at Stake?
Obi and the Labour Party are challenging the declaration of Tinubu as the winner of the 25 February Presidential Election.
INEC announced Tinubu as the winner with 8,794,726 votes, with the PDP's Abubakar Atiku coming second with 6,984,520 votes, and Obi coming in third place with 6,101,536.
Obi and his party are alleging that the election was rigged, that Tinubu was unqualified to run for president, and that he did not meet the requirements to be declared the president-elect.
Atiku is also challenging Tinubu's victory.
Tinubu is due to be sworn in as Nigeria's next president on 29 May.