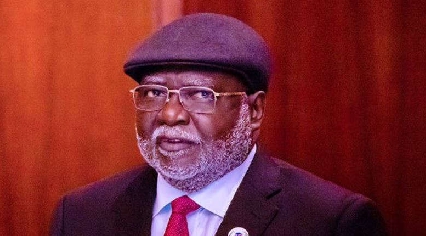 The Senate on Wednesday confirmed the nomination of Justice Olukayode Ariwoola for appointment as the Chief Justice of Nigeria (CJN).
Senate Minority Leader, Senator Ibrahim Gobir, moved two motions for the upper chamber to screen Ariwoola at the resumption of plenary.
The Senate President, Ahmad Lawan, requested that the screening exercise be moved forward from where it was on the order paper.
Senators soon requested that the acting CJN be asked to take a bow and go "having sufficiently responded to questions posed to him."
President Muhammadu Buhari had on July 26th, 2022 sent a letter to the Senate seeking the the screening and confirmation of Justice Olukayode Ariwoola as the Chief Justice of Nigeria (CJN).
Justice Ariwoola's confirmation follows the resignation of former Chief Justice Muhammad Tanko on 27th June, 2022.