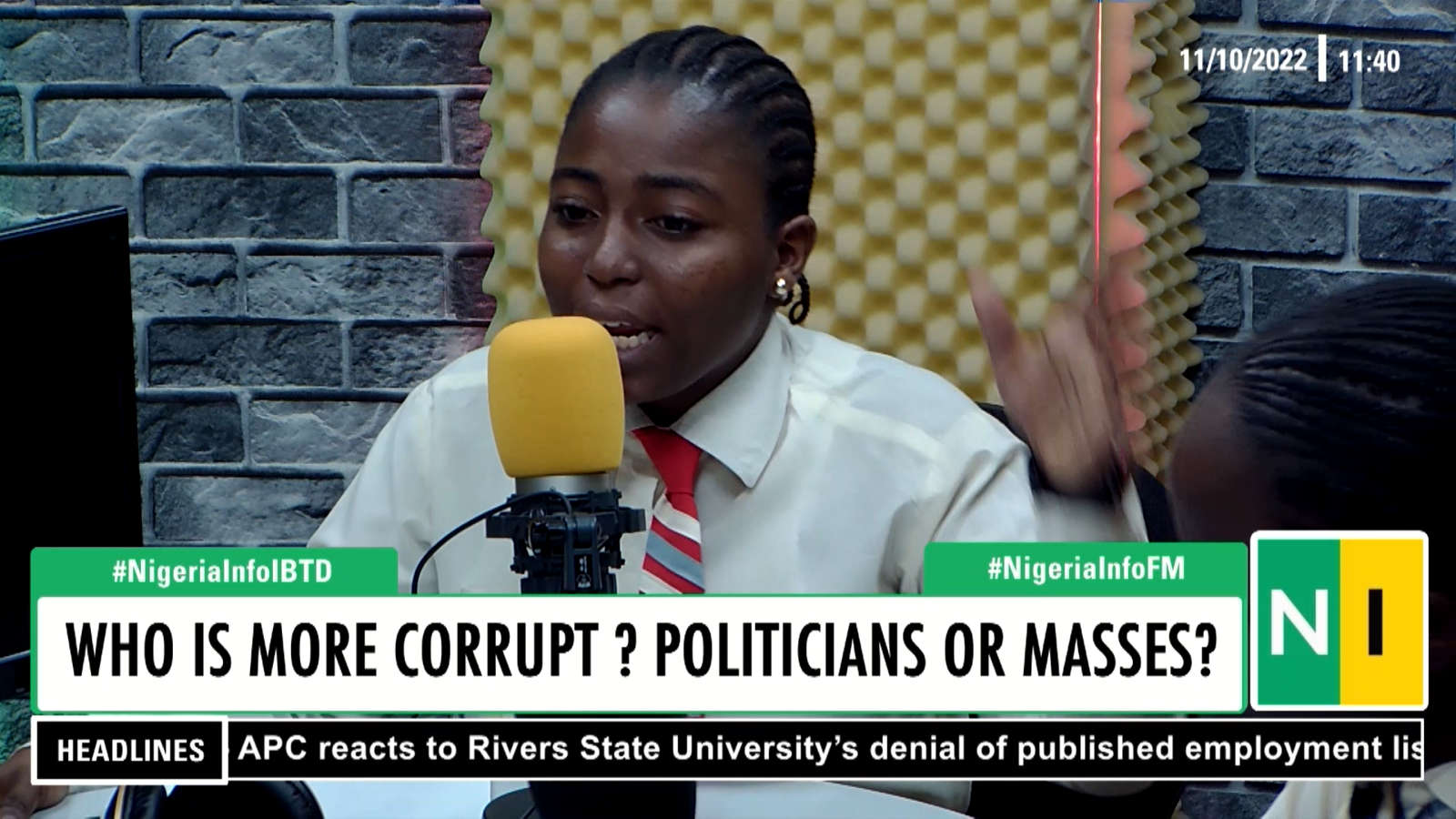 Michael Chibruoma of Graduate High School, Agip, clinched the last semifinal spot at the ongoing Nigeria Info Port Harcourt's 'I Beg To Differ' student debate tournament.
Chibruoma had a face-off with Judith Enakpoya of Jesus Offspring Modern International School, debating on the topic, 'Who is more corrupt? Politicians or Masses?'
Chibruoma argued that the masses are more corrupt, citing instances where civil servants had been alleged to have stolen public funds. She also blamed the masses, who she says are corrupt, for voting in corrupt politicians.
Her opponent, Judith, argued that "power reveals a person's true nature", and politicians use the power that comes with their offices to perpetuate corruption. She also made reference to the Abacha loot repatriated from Europe.
Chibruoma was subsequently considered the winner and will be joining Francis Azibayen Godgift, and Oluwabunmi Oseni in the semifinals of the tournament set to begin on Thursday, October 13, 2022.
Watch Video: