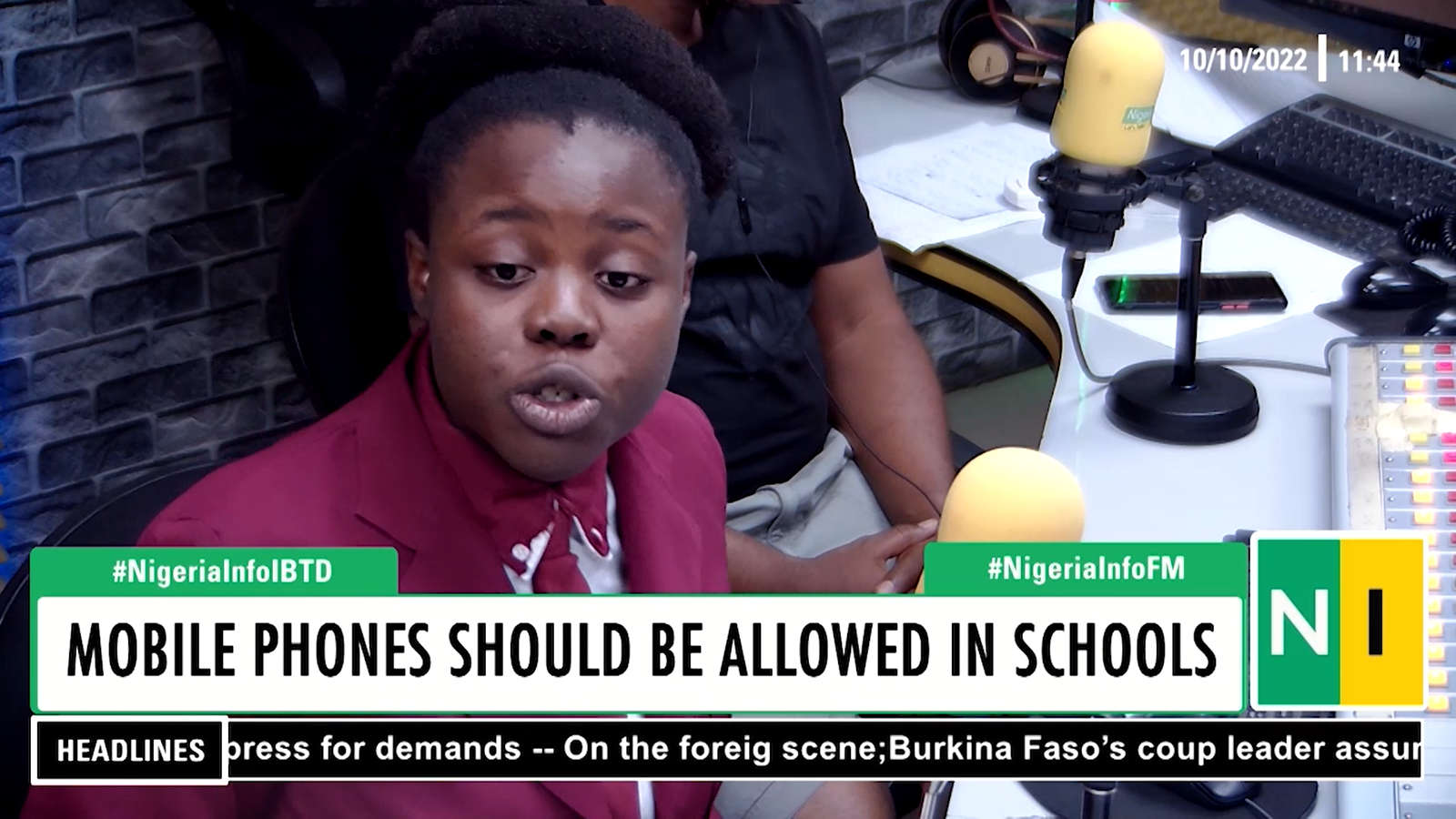 15-year-old Oluwabunmi Oseni of Federal Government College, Port Harcourt, has advanced to the semifinals of Nigeria Info Port Harcourt's 'I Beg To Differ' debate tournament.
Oluwabunmi defeated 14-year-old Chierika Akomas of Ave Maria International Academy, Rumuodara.
The contestants argued for and against the topic: 'Mobile Phones should be Allowed in Schools'.
Chierika, who opposed the motion highlighted some of the negative effects of mobile phones on learning, arguing that allowing mobile phones in schools would distract students from their academics. To buttress her points, she added that "low IQ and creativity" is a consequence of relying on mobile phones and the internet.
On her part, Oluwabunmi described how technology is effectively used in her school. She also stated how having a phone could be helpful during emergencies.
Oluwabunmi Oseni won the round after two out of the three judges awarded more points to her than her opponent.
Watch Video: