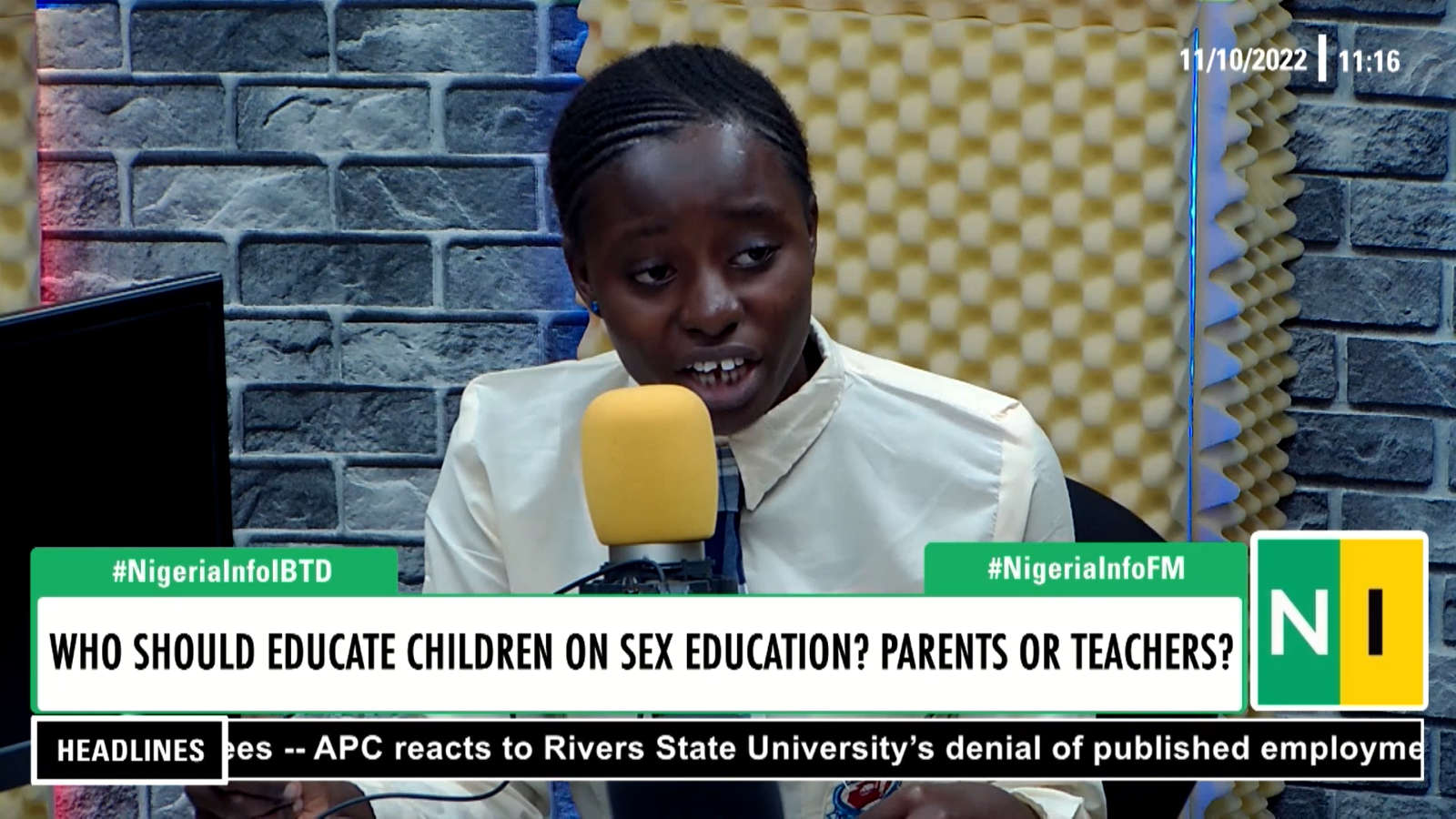 The second quarterfinal match-up of Nigeria Info Port Harcourt's 'I Beg To Differ' debate tournament saw 15-year-old Sado Favour of Jesus Offspring Modern International School advance to the semifinal.
Favour faced 13-year-old Young-Azubuike Jewel of Carrington International Academy, on the topic, 'Who should educate children on sex education? Parents or teachers?'
She argued that teachers should educate children on sex education, as teachers also act as parents. She also made a case for "children whose parents are illiterate", orphans, and children from dysfunctional homes.
Jewel, on the other hand, argued that parents should be saddled with the responsibility of sex education, stating that it should begin from the "early stages of the child's life" which cannot be done by a teacher. She also argued that schools are not "a stable environment for proper sex education".
It was a keen contest, as Sado Favour qualified for the semifinals with a cumulative score of 105 points, while Young-Azubuike Jewel scored 104 points.
Watch Video: