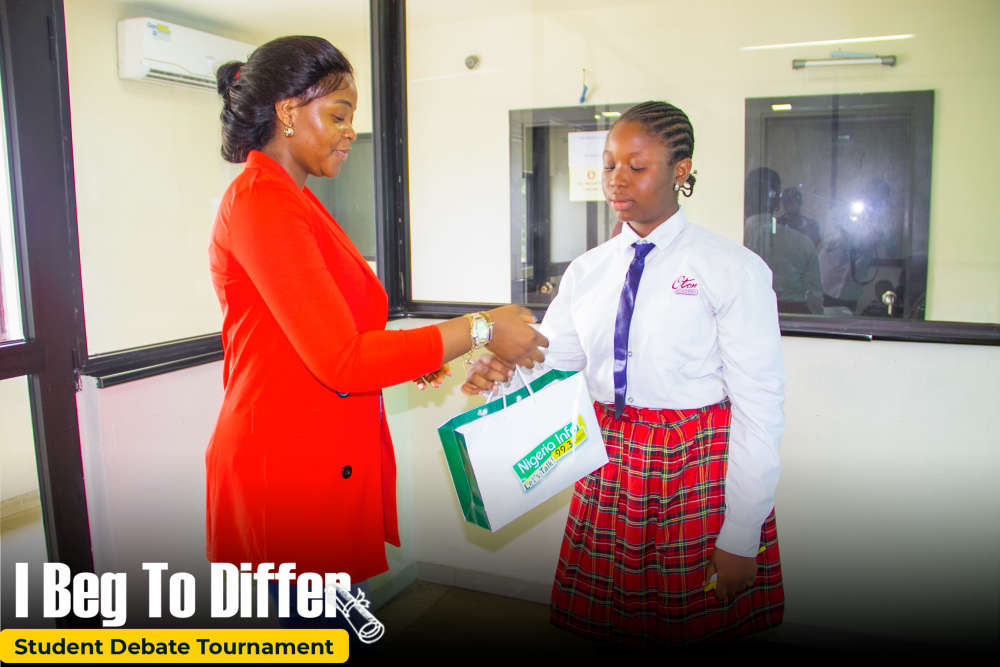 Nigeria Info's radio debate tournament for teens, I Beg to Differ kicked off in Port Harcourt.
The first edition which started yesterday, October the 4th, witnessed the first two rounds of the round of sixteen with students who passed the screening process.
Hosted on Nigeria Info FM, the second round of speakers for the opening day, Francis Azibayen Godsgift and Eric Chidera, debated on 'Government is not to blame for the bad state of public schools' .
Godsgift supported the motion that government should not be solely blamed for the bad state of public schools. He argued that teachers, students as well as parents played a role in the bad state of some public schools. This was countered by Miss Chidera who cited the inadequate budgetary allocation in the country, the ongoing strike by the Academic Staff Union of Universities, ASUU and the poor welfare of public school teachers to bolster her stand.
Speaking on the significance of the I Beg To Differ debate, Nigeria Info's Programs Manager in Port Harcourt, Carl Orakwue said the debate is aimed at broadening the social and political awareness of the people.
Kem Grace Chizarum from Eliada International school and Francis Azibayen Godsgift from Carrington International Academy emerged winners of the first two rounds.
The debate continues daily and comes to a close on Wednesday 19 October, 2022.
See video: