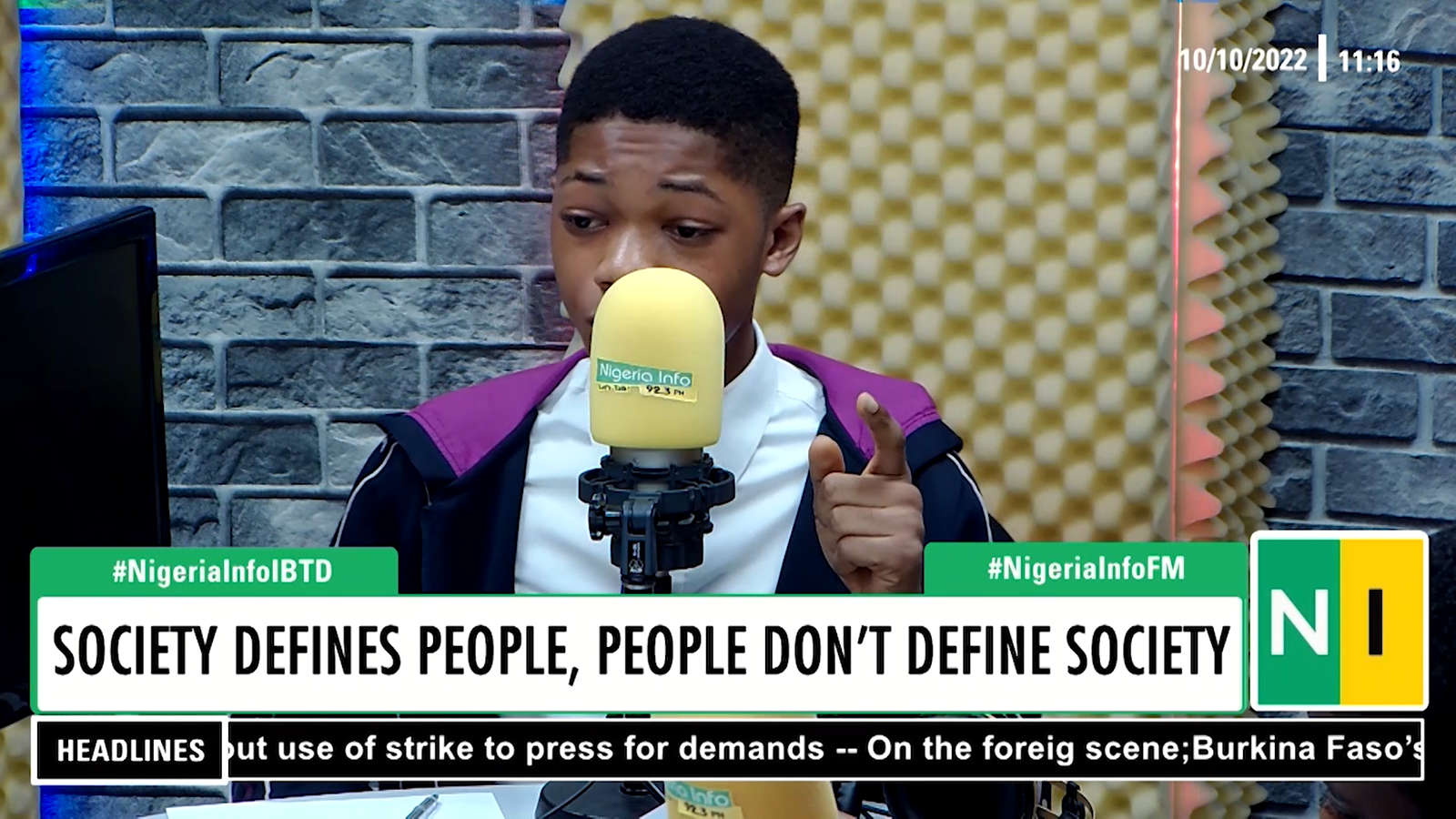 The quarterfinals of Nigeria Info Port Harcourt's 'I BEG TO DIFFER' debate tournament kicked off with 14-year-old Kem Grace Chizarum of Eliada International School, Ozuoba, and 14-year-old Francis Azibayen Godgift of Carrington International Academy, Rumuodara, competing for a chance at the semifinal.
Both contestants slugged it out on the topic, 'Society Defines People, People Don't Define Society'.
Kem Grace Chizarum, who supported the motion, highlighted how "culture reflects the interplay between society and people" and "plays a critical role in shaping the behaviour and influencing the beliefs of people."
She added that "brain drain" and the outflux of Nigerians to more advanced societies proves that people would rather choose societies where there is a "clear and easy pathway to making progress and enduring prosperity."
On his part, Francis Azibayen Godgift, opposing the motion, insisted that "the society is a product of the people" and "societies do not grow or assume identities in isolation".
He made reference to legendary football coach Vince Lombardi's theory that "Individual commitment to a group effort -- that is what makes a team work, a company work, a society work, a civilization work."
Following a careful evaluation of the arguments and presentation styles of both contestants, the judges declared Francis Azibayen Godgift the winner, placing him in the semifinal round.
Watch Video: