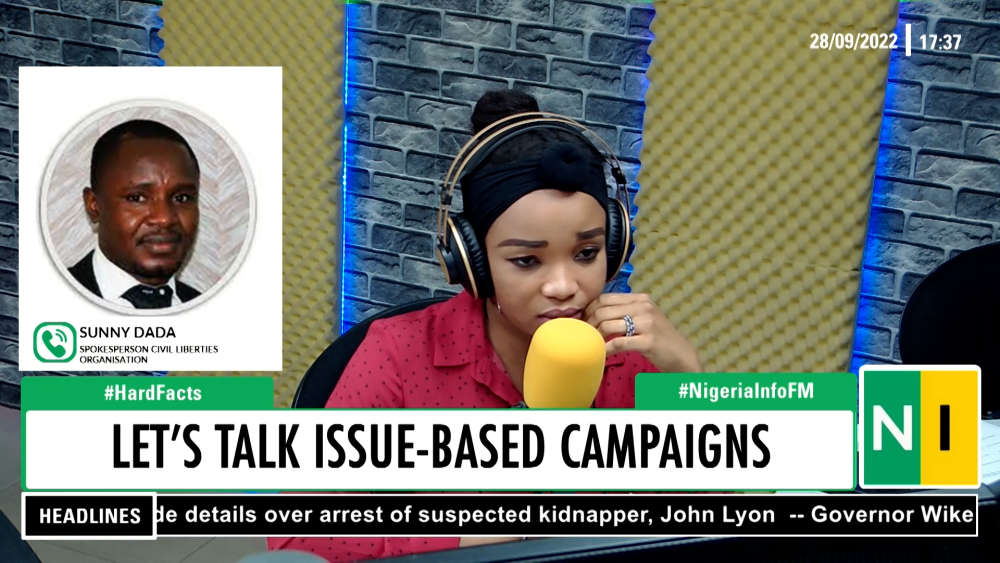 Spokesperson of the Civil Liberties Organisations, CLO, Sunny Dada has emphasised the importance of issued-based campaigns as political parties commenced campaigns yesterday, September 28, 2022, ahead of the 2023 general elections.
Highlighting ways to get politicians to focus on issued-based campaigns, Dada said citizens should begin to name and shame politicians who focus on trivialities rather than core issues.
"When you attend a political gathering and notice the politician is playing to the gallery walk away" he stressed while stating that a lack of issued-based campaign has contributed to the mismanagement of the nation.
Noting an increased political consciousness among Nigerians, Dada said citizens should have a ''list template'' thereby setting the agenda for politicians.
He called on the media, Civil Society Organisations, CSOs, religious centres, and traditional rulers to take advantage of the campaign period to adopt an agenda setting that is based on pressing issues affecting the citizens in order to hold politicians accountable.
See video: