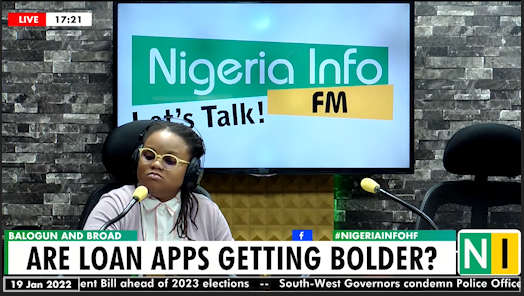 The Nigerian Fintech space is growing exponentially, attracting the attention of both foreign and local investors and drawing new entrants into the diverse sub-sectors within the ecosystem.
Notable in the space are Fintech groups that offer uncollateralized loan facilities to Nigerians with astonishing interest rates.
However, it would appear a large number of these loan apps operators are in the habit of sending embarrassing short messages service (SMS) and WhatsApp messages to close contacts of their loan defaulters intending to shame the defaulters.
These messages sometimes even include private information of the loan defaulter.
Some callers who reacted on Nigeria Info's Hard Facts were of the view that perhaps the document signed between the loan app and the loan defaulter may have included terms on how unpaid loans may be retrieved.
Other callers disagreed, arguing that irrespective of the amount owed, loans apps should not make public the personal information of defaulters.
They want loan apps to adopt a saner measure in retrieving borrowed funds.