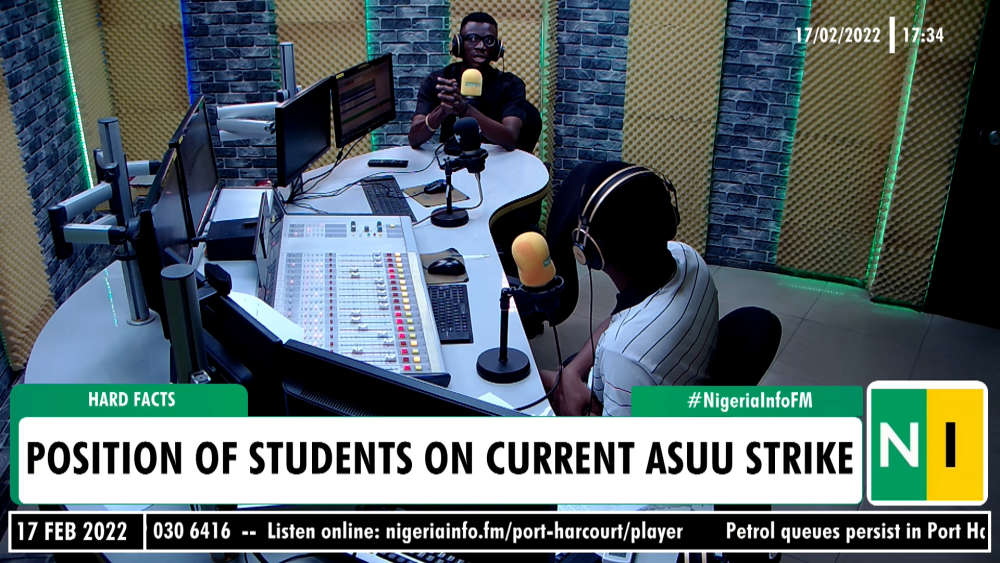 The one-month warning strike declared by the Academic Staff Union of Universities, ASUU on Monday, have continued to elicit reactions from Nigerians.
President, National Union of Rivers State Students, NURSS, Precious Momoh reacting to the ASUU's strike, says the strike is not timely considering the disruption of academic activities by the Covid-19 pandemic, followed by ASUU's 9 months old strike in 2020.

He shares with Ifiemi Andrew on Hard Facts, ongoing plans to engage the Federal Government to find a lasting solution to the incessant strike challenge.

Meanwhile, the president, Academic Staff Union of Universities, Professor Emmanuel Osodeke, had on Nigeria Info's Hard Fact called out university students and parents for not lending their voice and taking up the struggle.
Watch here.