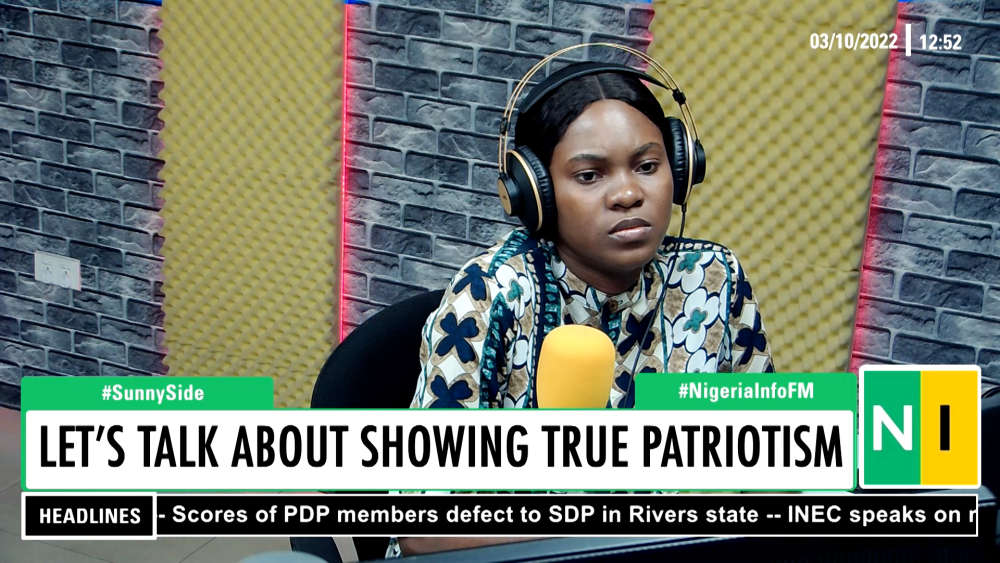 In commemoration of Nigeria's 62nd independence anniversary, Callers highlighted what it meant to show true patriotism as citizens of a nation.
A caller tells Denise Dennis Worlu on Nigeria Info's Sunnyside that a major act of patriotism is believing in one's country.
He said believing in the country will propel one to contribute to the growth and development of the country.
"Something positive will always come out of when we believe in something and you are making efforts to better it". He added.
See video: