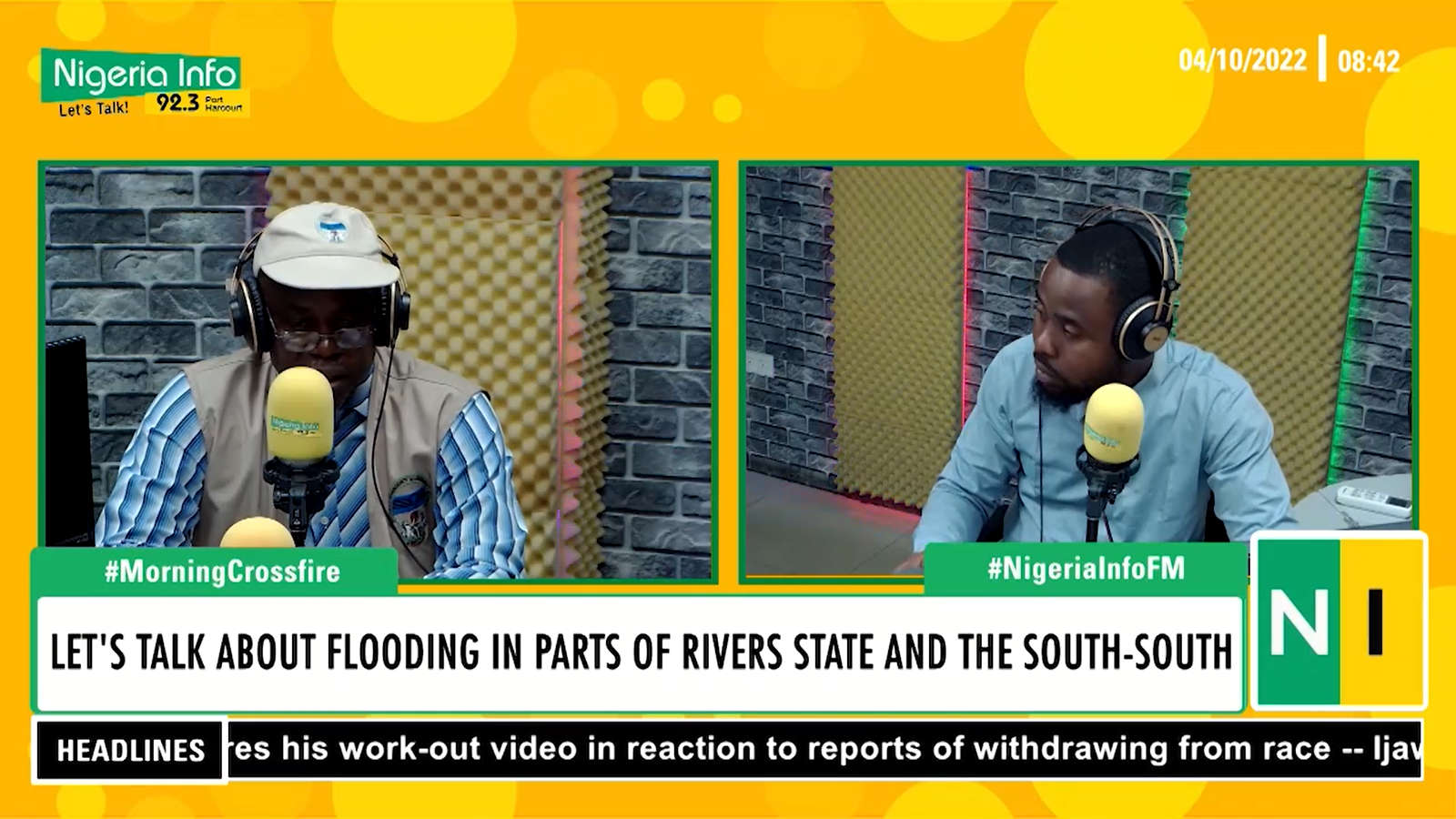 The National Emergency Management Agency has listed factors responsible for the recurrent floods in parts of the country.
NEMA South-South Zonal Coordinator, Godwin Tepikor, told Ifiemi Andrew on Nigeria Info's Morning Crossfire that the flooding being experienced is "man-induced".
He said the release of excess water from a dam in Cameroun and some dams in Nigeria, as well as the amount of rain experienced at this time of the year, are "cumulative factors" responsible for the flooding.
Mr Tepikor said "there is nothing much the government can do" because of the topography of the region. He also said the consequences would be worse if the water in the dams is not released, adding that ensuring drainages are clean will help reduce the effects of the floods, as the federal government provides relief to those affected.
See the video below for more: