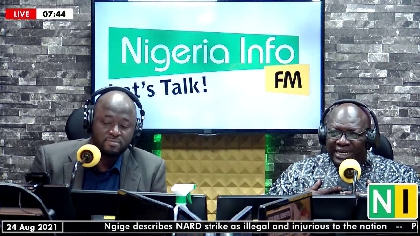 In THE VANGUARD Newspaper on Tuesday, Oba Abdulrasheed Akanbi, the Oluwo of Iwo, was quoted to have said that there will be no peace in Yoruba land if idol worship continues. 
On Dailies Today, Sheriff Quadry and Jimi Disu both expressed their displeasure for Oluwo's statement.
They believe a traditional ruler should not disregard the practice of worshipping idols. Do you agree with them?
Watch their argument below>>>